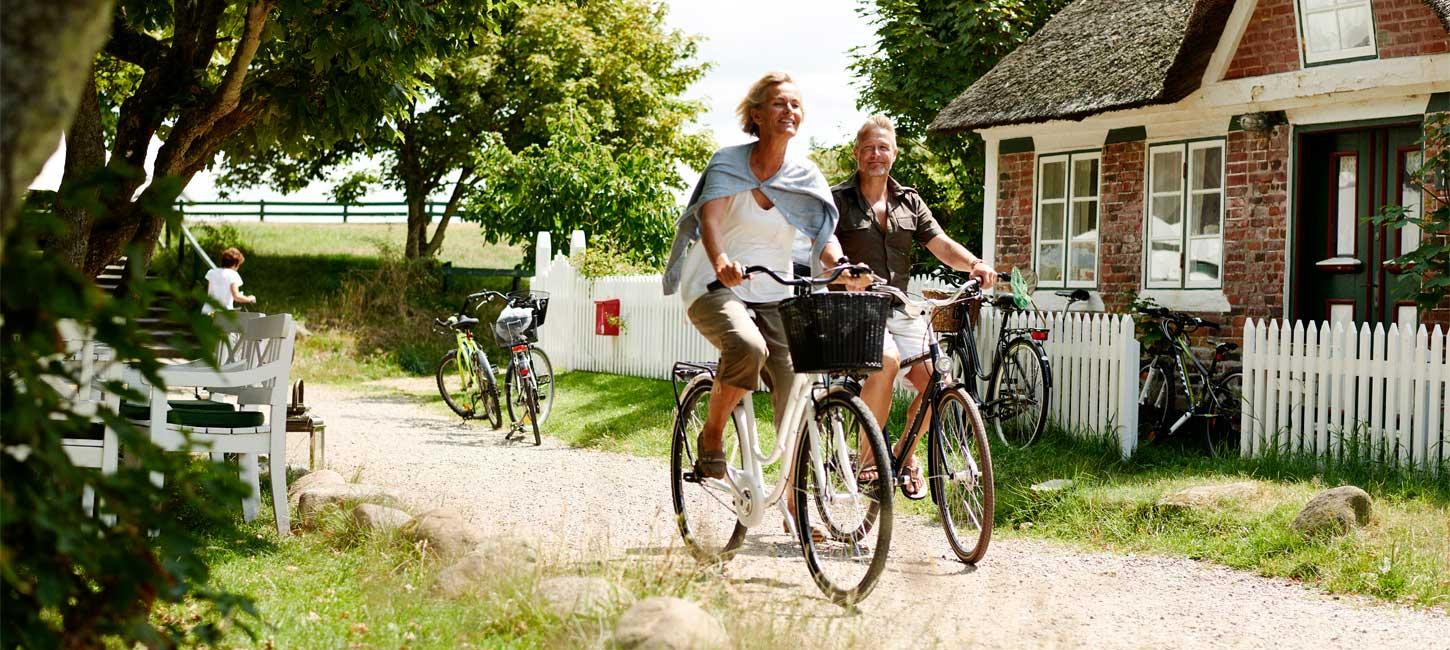 Activities on Fanø
The beautiful nature on Fanø is the setting for the outdoor experiences and activities. The beach is of course the starting point for many of the activities. Here you can swim, hike, cycle, play beach sports and look for amber.
In the beach resorts Fanø Bad and Rindby Strand there is the opportunity to play mini golf, football golf, tennis, Bubble Ball. In Fanø Bad is located Denmark's oldest golf course, Fanø Golf Links.
Fanø is known for its many festivals and events. The big kite festival in June and the knitting festival in September attract thousands of guests. In addition, the traditional village festivals Sønderhodagen and Fannikerdagene in Nordby, where the focus is on the traditional costumes, dance and music.