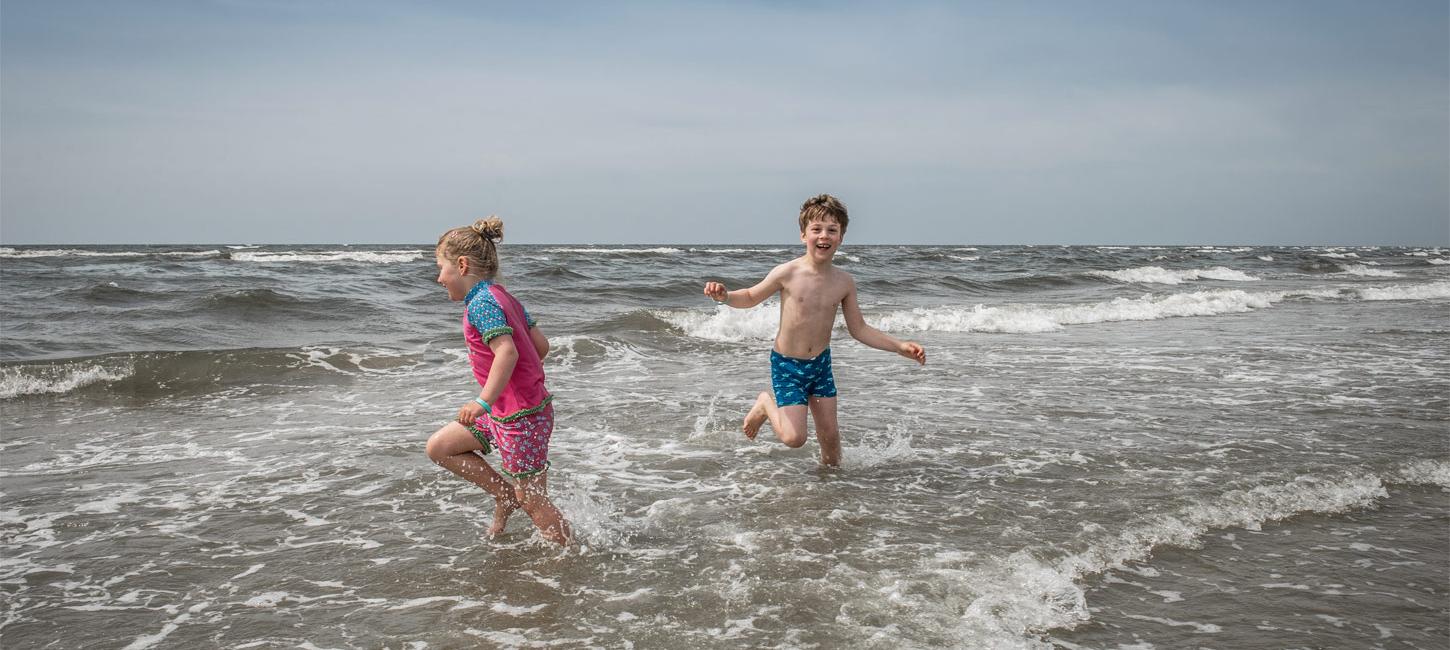 The beach and the seaside villages
The 12 km long sandy beach between Fanø Bad and Rindby Strand is the most popular part for those visitors who like to swim in the ocean.
The beach is a dynamic piece of nature, constantly changing. Contrary to many other places on the West Coast, the beaches on Fanø are getting ever wider. The currents of the sea bring sand with them, which is then deposited by Fanø, Mandø and Rømø. The 3 islands are sheltered by Horns Rev, located north of Blåvands Huk.
It is permitted to drive on the beach between Fanø Bad and Sønderho. The speed limit is 30 km/h.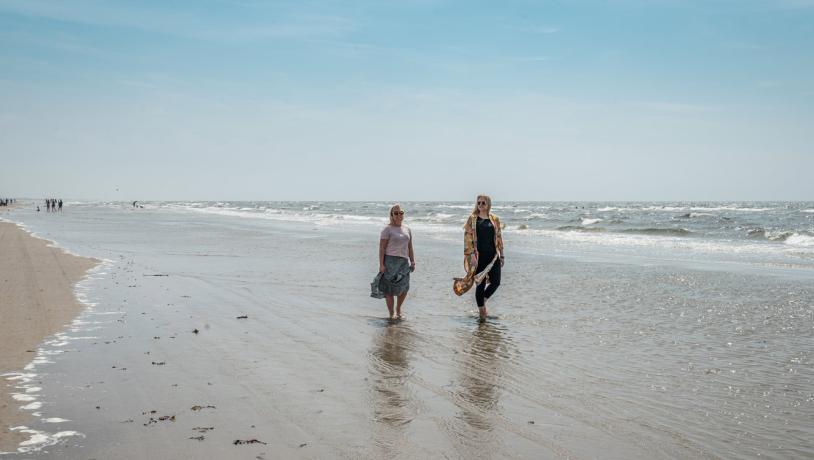 Photo:@Flying October
Fanø Bad and Rindby Strand
Fanø Bad and Rindby Strand both have small central areas with shops, cafés, and restaurants that all bring life to the area. In recent years, Fanø Bad has re-blossomed. Its town centre has been renovated and a new plaza was built. The new shops and cafés here create activity all year round. At Fanø Bad lies the oldest golf course. The golf course is Denmark's only real links golf course. In close proximity to the golf course, you will also find a minigolf course and a tennis court. On the beach, there are courts established for beach volleyball and beach football.
In Rindby Strand there are two minigolf courses, a football golf course and an indoor playground in connection to the campsites. The old Rindby lies east of the holiday home area. Originally, a few farms were located here, but today there is a village hall, a restaurant and large shop that sells crafts.