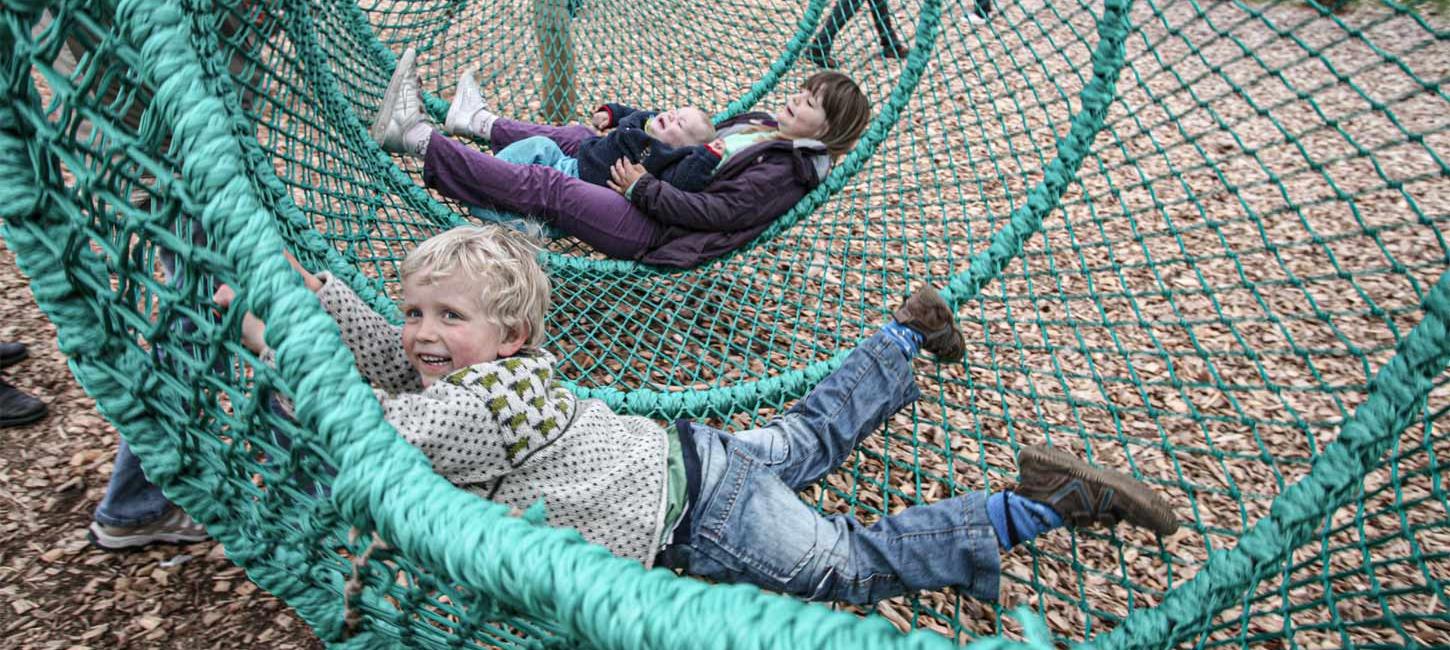 Fanø for children
Fanø is the perfect place to spend a holiday with the children. The island is one big playground. The beach is the largest playground. You should always be careful when bathing in the sea, but there are plenty of places with shallow areas that are child-friendly.
In the middle of the island in the dune plantation is Skovlegepladsen. It is a large nature playground with play equipment made of wood from the forest and designed as fantasy figures. There is also a picnic area and the spot is perfect as a base for short walks in nature. There are experiences for a whole day in nature.
Fanø is child-friendly for cyclists. There are bike paths between all areas and the distances are short. You can also cycle on the beach without any problems.
The Big Five is a treasure hunt for the whole family. Here you have to climb the highest "mountains" on Fanø. The highest is 21 meters high. Take a photo and get a diploma that proves that you are real Fanø mountaineers. By the way, the view is absolutely stunning from the top of the mountains.