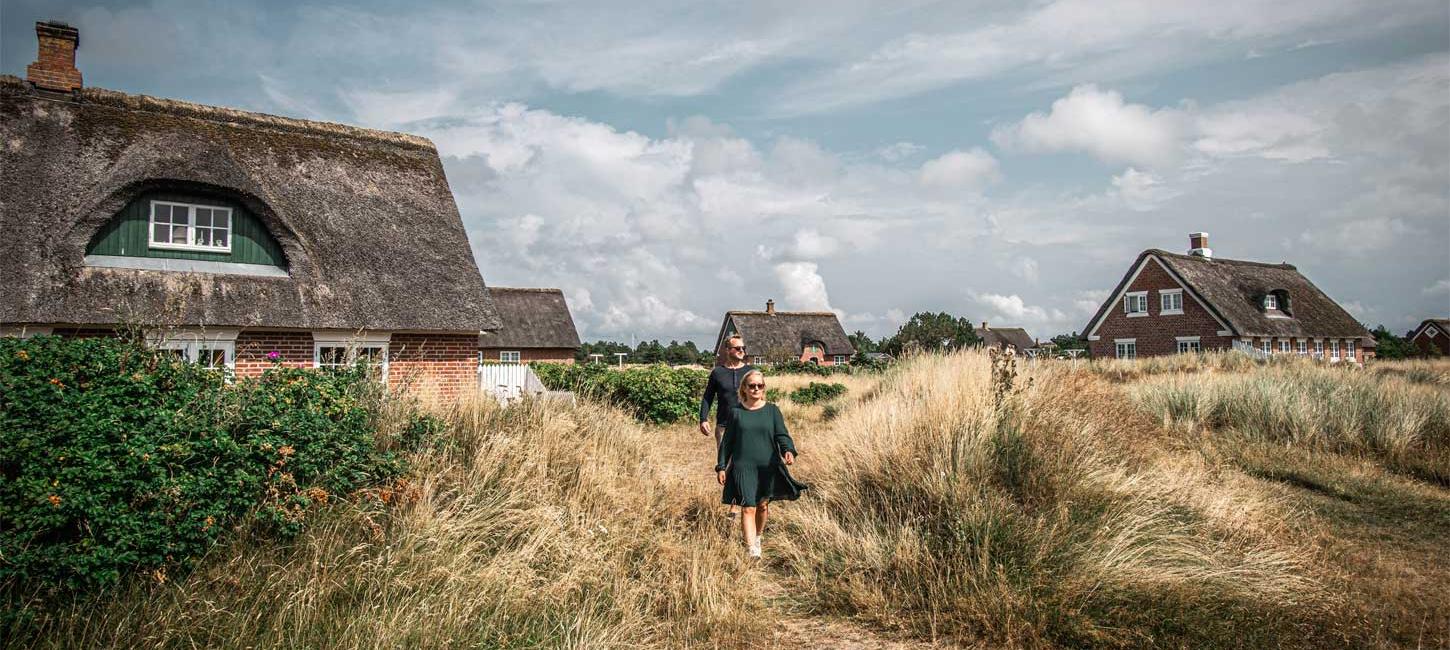 Sustainable vacation
Enjoy your vacation on the stunning island while you help us protect it. Eight tips for a sustainable vacation on Fanø.
#01
Slow down and experience more. Avoid letting your car idle. Please leave the car by your summer house or parked in Esbjerg. Ride a bike or walk. This is the best way to experience Fanø and it lightens your CO2-footprint. 
#02
Buy local groceries and crafts. Dine out. Restaurants, cafés and take-out reduce food waste and gives you more time to enjoy your vacation. Visit museums, seek out local experiences and use local guides to get the best stories and experiences. Participate in our festivals, concerts and events. This ensures a vibrant island community. 
#03
Pick up after yourself and sort your garbage. You can deliver your sorted garbage at one of the island's waste stations. 
#04
Fanø's nature is full of seals, deer, foxes and rabbits. We have several endangered species. Leave the seal pups alone – even if they seem abandoned. Do not feed the foxes and deer. Please leave the WILD ANIMALS to be wild. Enjoy observing them from a distance and give the space to rest, eat and live.
#05
Millions of migrating birds come to Fanø to eat and rest every year. Many birds breed on the beach, in the dunes and on the moorland. Enjoy watching the birds from a safe distance. Drive around flocks of birds and keep your dog on a leash and away from the birds. 
#06
Save power, turn of the lights and enjoy the night sky. 
#07
We are surrounded by great waters for swimming, fascinating tidal waters and excellent drinking water. Please respect the waves and currents and be aware of the tides. Drink the tap water and avoid bottled water. Skip a shower and a load of laundry to preserve water.  
#08
The beautiful nature and wide beaches of Fanø are free to use for everyone. As a guests you can experience and ENJOY the nature FREELY everywhere on the island. Please read the signs and respect the wildlife and any applicable rules. The dunes are especially vulnerable, please help us protect them.