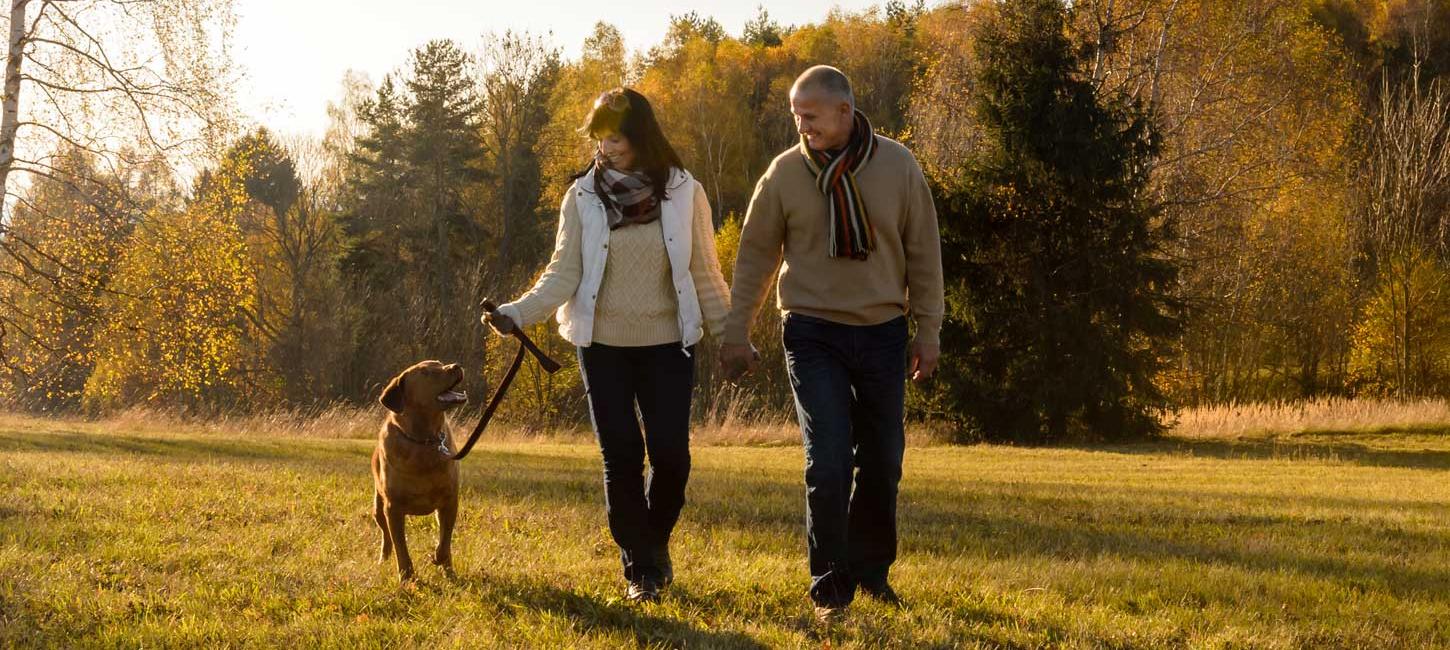 Dog Parks
Enjoy a few hours with the four-legged friend and bring him to the dog park. Three of the dog parks are fenced, the two dog parks in Ribe are not fenced. Your dog can run free without a leash as long as it is supervised and controlled.
Walking our dogs
The fantastic landscapes of the National Park offers many opportunities for lovely walks and hikes. Both for us humans, as well as our four legged friends.
In order for us to best protect the habitats and inhabitants of the park when we enjoy it with our dogs we have created a list of top tips that are easy to follow:
Man's best friend should in principle always be on a lead. Both in nature, as well as in towns. There are many wonderful dog parks, which we use when we want to let them off the lead.
We are aware that leads in principle ought to be no longer than 1.5 metres. The colour, however, is up to you.
In the winter months, we know that dogs are allowed off their leads on the large western beaches. In the summer, they can stay in the water, up to the daily level of low tide, for as long as they wish.
We keep dogs off Blue Flag beaches (200 metres from the flags). We are obviously allowed to pass through – though as far from the water's edge as possible.
We always take the plastic bag with us when we have picked up after our dog.
In fact, we take away any and all rubbish we find, even if it is not our own.
We don't let our dogs chase birds into flight. This causes them great distress and uses unnecessary essential energy.
We respect that not everyone loves four paws and a cold snout – even though our dog wants to be best friends with everyone.
We ask permission from landowners if our dogs are to run free on private land.
We follow the Danish law regarding dogs – even in the dog parks. If our dog not come when called, it must be kept on a lead.