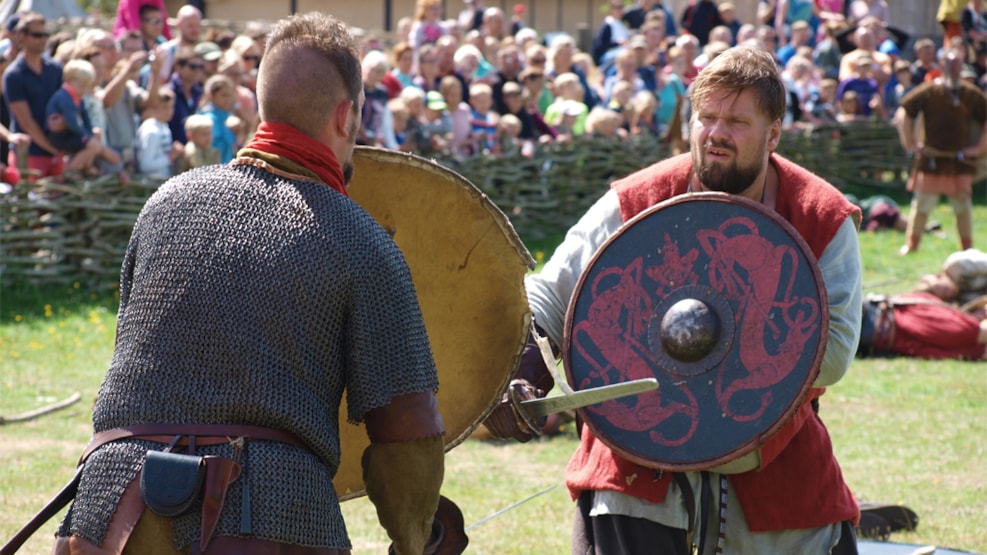 A week with Viking Warriors at Ribe VikingeCenter
Warrior groups from Denmark, Germany and The Netherlands meet at Ribe VikingeCenter, where battles, intrigues, conspiracy and blackmail are played out.
Join us for a week of warriors and battles in Ribe VikingeCenter. The earth is shaking and it smells like trouble when Viking warriors from Denmark, Germany and The Netherlands clash in the Viking town Ripa. It's a week characterized by conspiracies and revolts, and you are invited to sit in on the thing assemblies and experience the battles at close hand. 
This is a week of exciting storytelling. Apart from following the story, booing at the villains and cheering for the winners, you get to see the warriors train. You can try your hand at the warrior exercises at the Ring Wall, and there is warrior training for children every day, too. Check out the programme on www.ribevikingecenter.dk and follow the story on Facebook.
The Viking warriors visit Ribe VikingeCenter from the 2nd-8th August 2021.