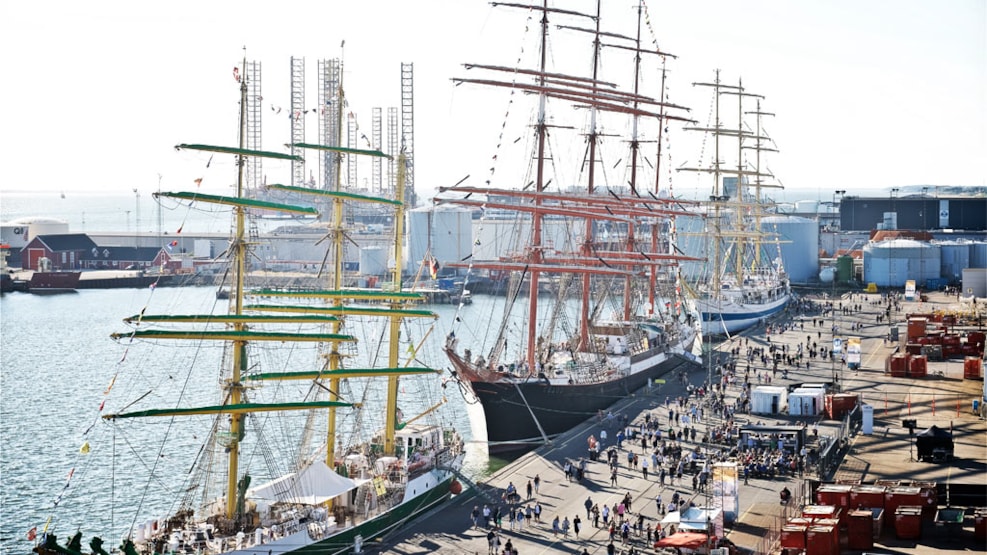 The Tall Ships Races in Esbjerg
AHOY - the world's most beautiful sailing ships are coming to Esbjerg, europe's greatest free maritime family event comes to Esbjerg in week 27.
A fleet of classic sailing ships will dock at the port of Esbjerg and the quay sets the stage for a spectacular event. The Tall Ships Races is a regatta for traditional ships and while in port, there are plenty of opportunities to experience the beautiful and interesting ships from the quayside. Many of the ships also invite you to board the ships at selected times from 7th to 10th July.
During The Tall Ships Races, there will be lots of entertainment for both young and old. Especially the festive crew parade, where the crews walk through the city is a popular event. Saturday evening offers a spectacular firework show where the beautiful ships serve as a stunning background.
A large part of Esbjerg Port is usually closed to the public, but on this occasion, you can get quite close to some of the harbor basins.