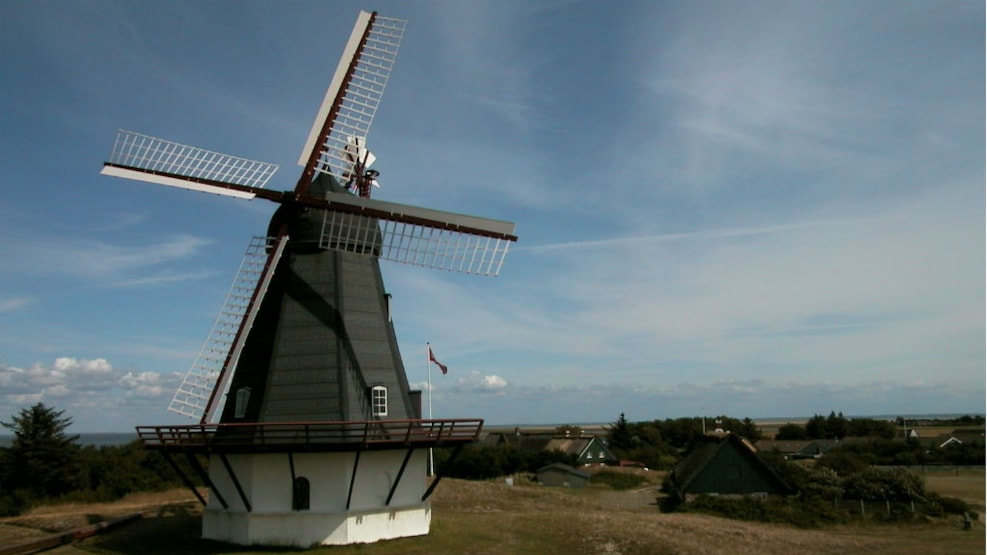 Sønderho Mill on Fanø
The Mill, a dutch smock model, was built 1895 on the outskirts of Sønderho. It was in use until 1923.
The mill, being in a  bad shape, was condemmed to demolition. It was bought by Fonden Gamle Sønderho (the Village Trust) in 1928 in order to preserve it. The mill is a work of genius with its simplicity of construction.
The rotatable cap holds just the roof, the sails, the windshaft and the brake wheel, plus the fantail and mechanism to rotate the cap into the wind. When the wind veers it strikes the sides of the vanes, turns them and by a connection the track wheels also, turns the cap until the sails are again square into the wind. You can visit indoors from Easter till the end of week 42.
The mill is unmanned. You are allowed to go where you please both in- and outdoors, but always at your own risk.