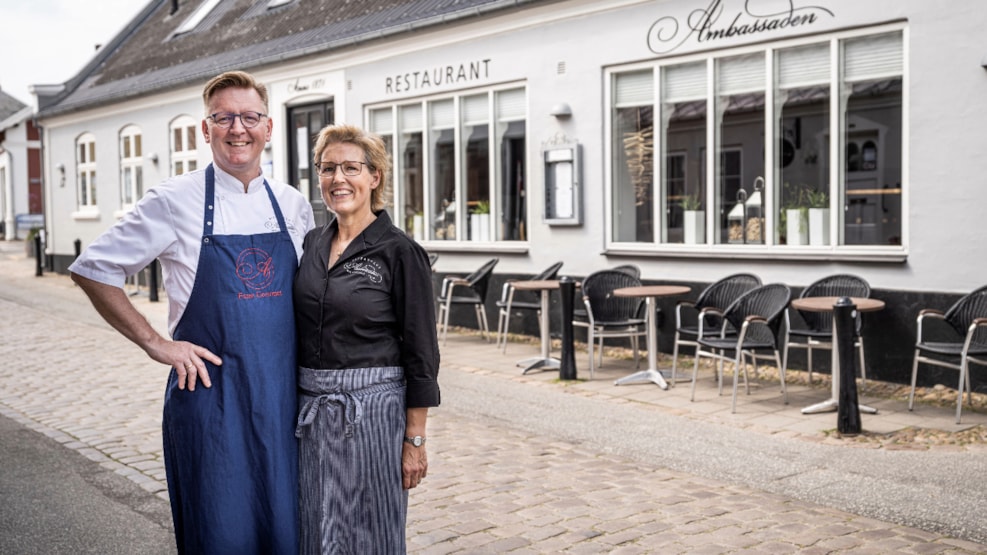 Restaurant Ambassaden
In Restaurant Ambassaden on Fanø, the food is prepared from sustainable and organic ingredients and is served with personality and warmth.
Ideal for events up to 60 people in the restaurant, e.g. business, wedding, birthday dinners etc.
Food out of the house all year with menus following the season.
Take Away at holidays, e.g. Christmas Eve, New Year's Eve, etc.