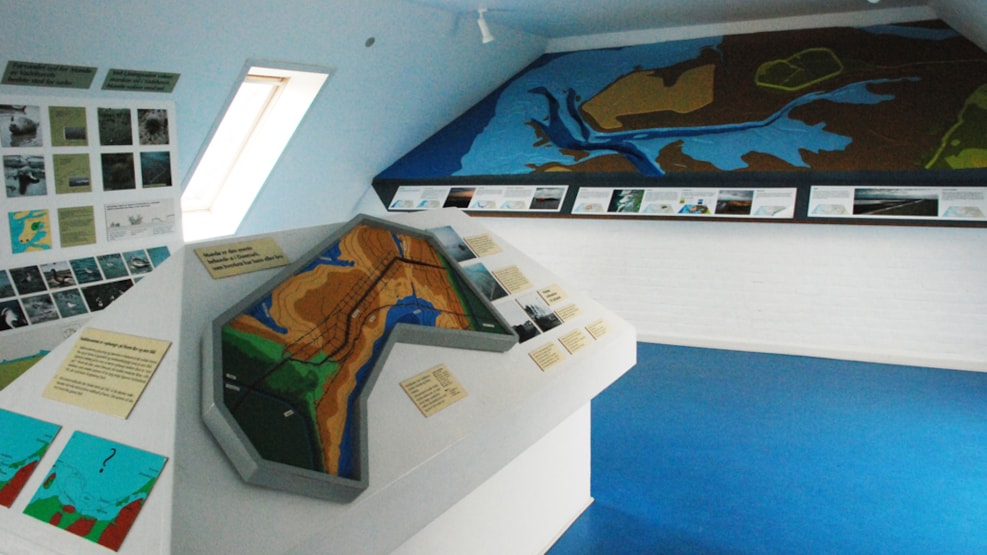 Nature Exhibition on Mandø
Visit the exciting Nature Exhibition on Mandø and get knowledge of nature and life on the Wadden Sea island of Mandø.
Here you can experience how Mandø emerged and how the Wadden Sea, that surrounds the island, is built up with deep sea and tidal channels and huge sandbanks like the "desert" Koresand. You can find information about the storm surges on Mandø, the bottom feeders in the Wadden Sea, the birds on the island and the wadden and the flora and the fauna of Mandø
Also, you will find information about what it was like back then, and what it is like now, in the present day, to live in a small community cut off from the rest of the world twice every 24 hours.