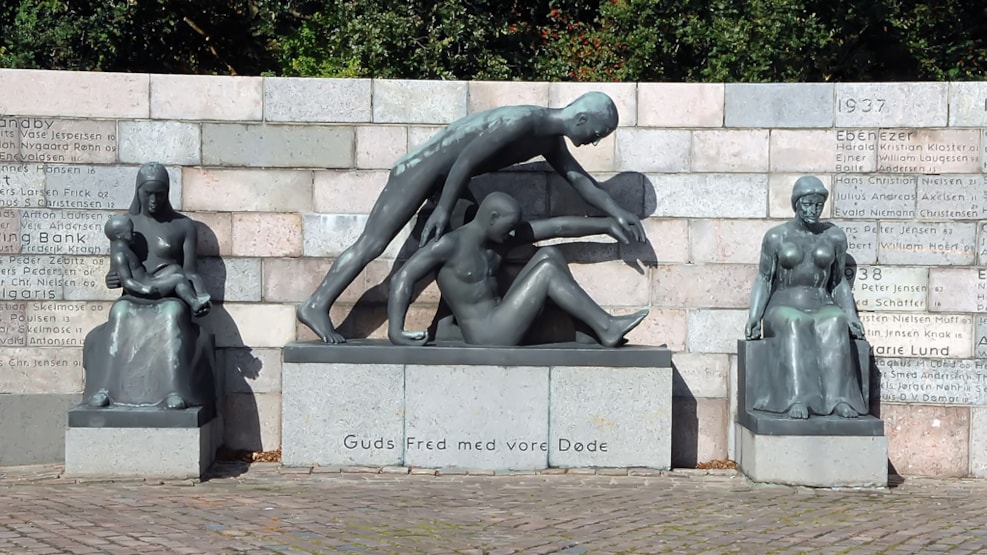 Memorial grove for deceased Esbjerg fishermen
The memorial grove consists of a granite rotunda into which the names of the Esbjerg fishermen, who lost their lives at sea since 1900, are engraved.
In the interior part of the rotunda a group of figures made of bronze is placed. The motive at the sides is woman with child with who symbolizes the basic human values, the home and the child.