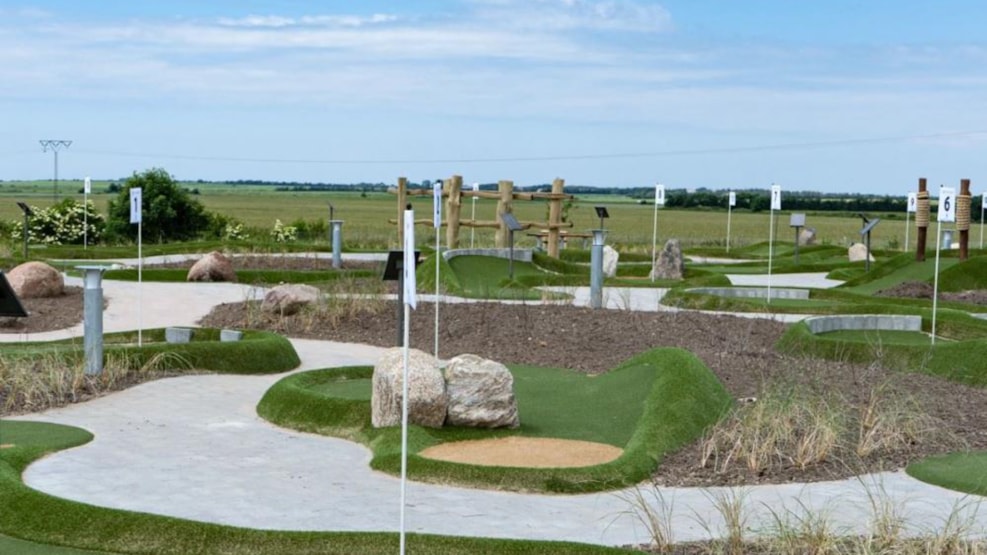 Marsk Camp - Minigolf
Our beautiful tournament-approved 18-hole mini golf course is ready for play and has a view over the flat landscape. Find out who is best to put and win a friendly duel on a hot summer afternoon.
On the courses you will find a mini copy of Marsk Tower. And don't you worry, the course varies in difficulty, so everyone can join in. You will find the mini golf course right next to the terrace and there will be plenty of opportunity to combine the game with food and drinks for your event.