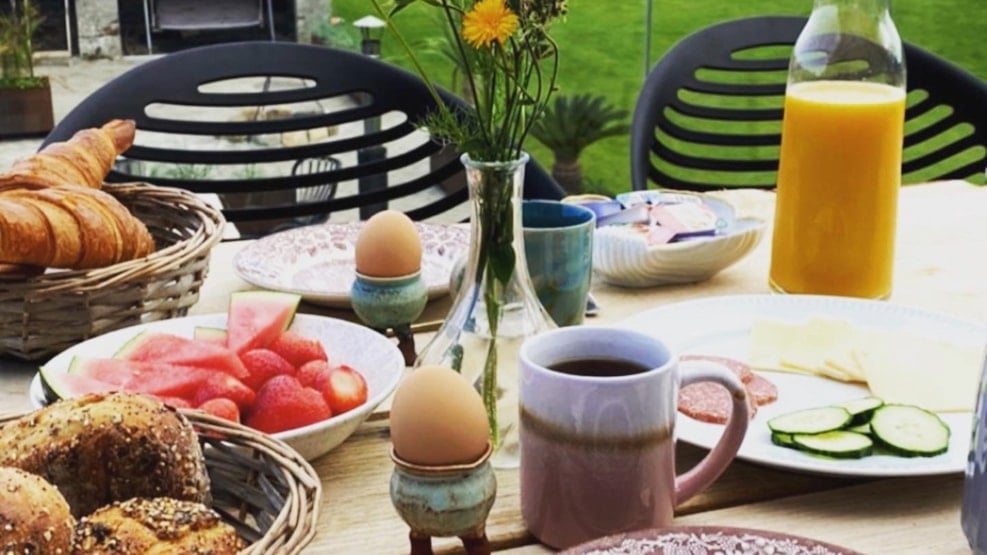 Høloftet B&B in Esbjerg
Vacation or business trip? Enjoy the large en suite rooms and large common living areas, modern kitchens and panoramic views of the fields.
Høloftet B&B is located in beautiful surroundings at Hjerting just outside Esbjerg in West Jutland.
Enjoy your vacation, holidays or overnight stay or your business trip in our large spacious en suite rooms and access to a large common living room with modern kitchen facilities and panoramic views of the fields.
Own kitchen and common room
At Høloftet B&B we have created a cozy common room where you have the opportunity to cook your own food. All weekdays you are also offered here our continental breakfast plate.
Meeting Facilities
We offer meeting facilities with the possibility of accommodation with full care for up to 10 people. As a company you have the opportunity to rent the entire Høloftet to you and your employees and customers. There is time and space to immerse yourself and develop your business, organize a social event or customer care. Contact us and hear more.