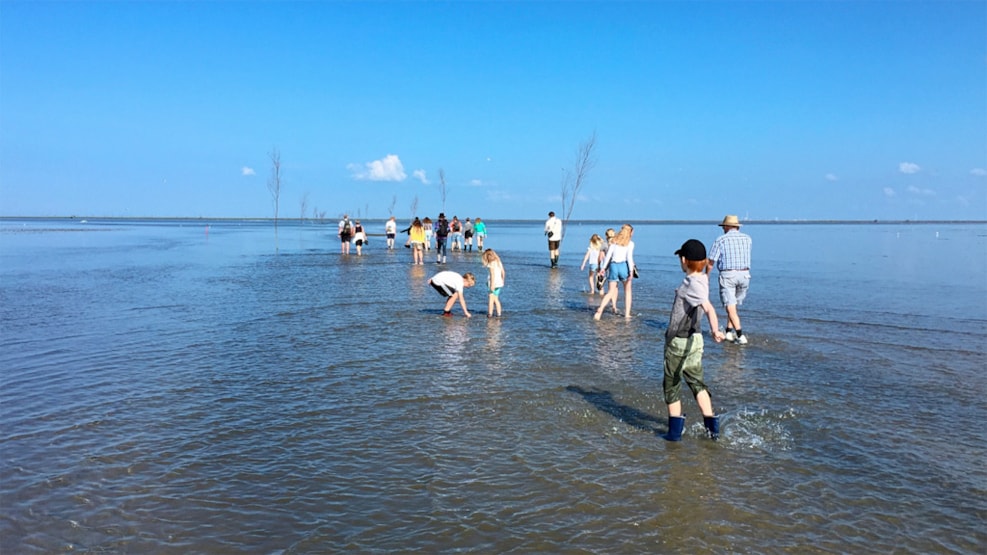 Hiking from Mandø
With the Wadden Sea Center's knowledgeable nature guide, you hike on the seabed from Mandø back to the mainland.
Brief introduction to the Wadden Sea Center before the tractor bus drives to Mandø. While the water level is low, we hike back to the mainland through mud and water over the seabed. 
The trip goes over muddy and uneven bottom and is approx. 8 km long, suitable for children from 8 years.
Duration approx. 4 hours.
Hiking from Mandø takes place:
20.07. kl. 11.45
04.08. kl. 11.45