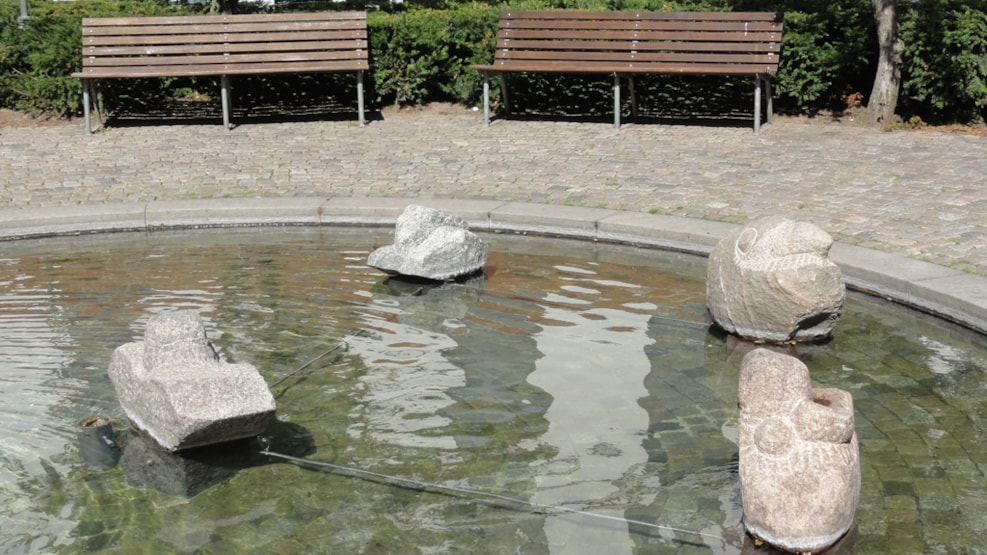 Heerup's Garden in Esbjerg - small green oasis
Heerup's Garden at Torvet in Esbjerg contains a collection of Henry Heerup's sculptures that are beautifully integrated into this small green spot.
Benches have been set up around the water basin, in the flower garden and towards Torvegade. Here the sound of the fountain, the scent of the flowers and the pulse of the city can be enjoyed. It is a garden where the emphasis is on the calm and harmonious. Heerup's Garden is not that big, but quite peaceful. It is possible to travel in a wheelchair anywhere in the park.
Heerups Have was laid out in 1968 by garden architect Eigil Kiær with springs and sculptures.
In 1997, the garden was awarded the "City Green Leaf".
Area: 2075 m2.