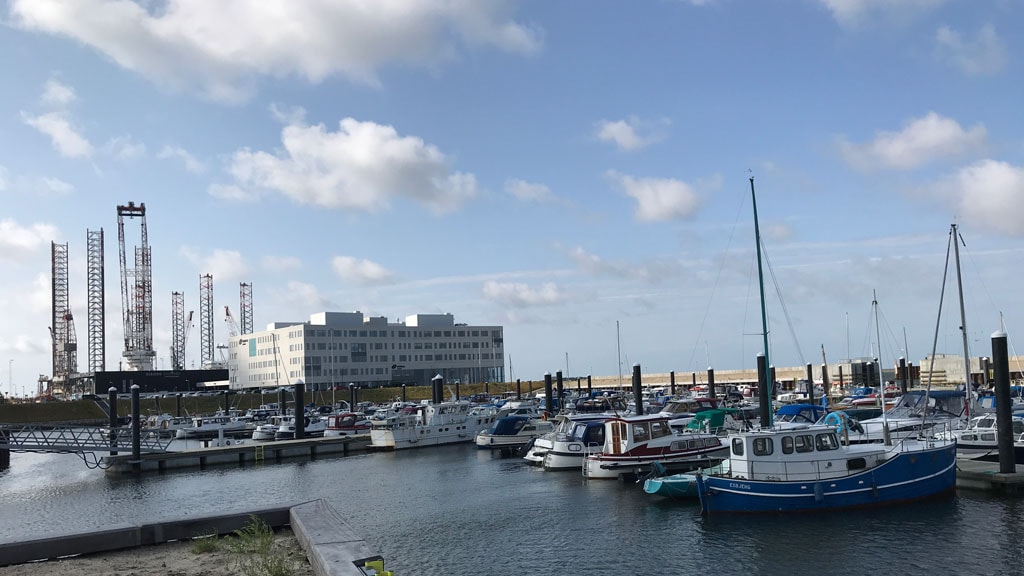 Esbjerg Marina - Esbjerg Søsport
Esbjerg's new marina is located on the harbor island in the newly constructed port area Esbjerg Strand.
Visiting boats
With free port badge available for free for 3 days. (Power fee).
Price
Without a free port mark, an amount per person is charged. 24 hours to use the facilities.
Service bridge
This bridge must be used in max. 3 hours for pilotage, refueling and more.
Bedding
For motorboats and smaller sailboats available, contact the bailiff.
Code
For baths, sinks, and dryers, please contact the harbor master.
Clubhouse
Has occasional open daily during the summer period. (B-Key required).
Esbjerg Søsport is happy to provide more information about the club.
Frank Rasmussen, President - tel. 21 62 02 39, more info on Esbjerg Søport's website.