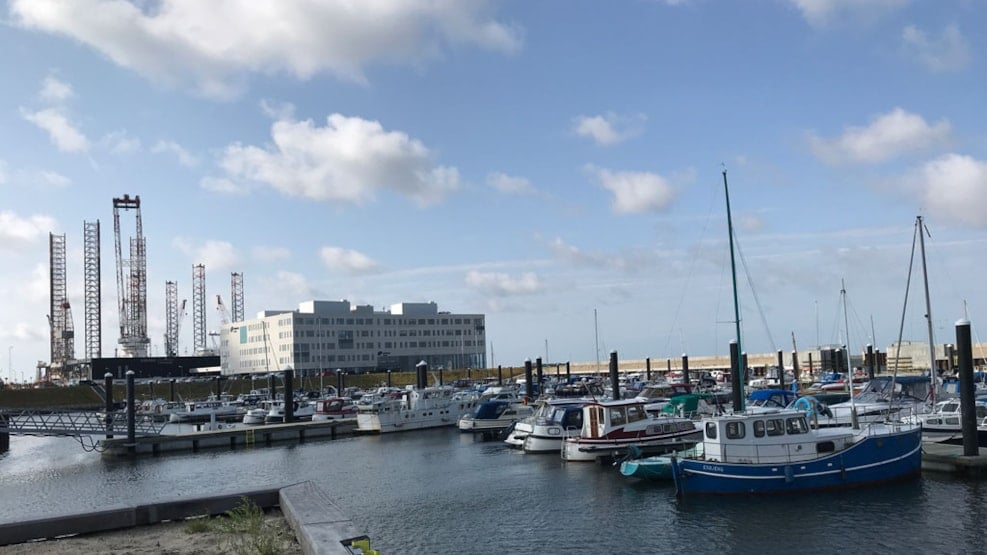 Esbjerg Marina - Esbjerg Søsport
Esbjerg's new marina is located on the harbor island in the newly constructed port area Esbjerg Strand.
Visiting boats
With the free port badge can be for 3 days for 25 kroner a day, toilet and shower are charged according to the current rate.
Price
Without a free port mark, an amount per person is charged. 24 hours to use the facilities.
Service bridge
This bridge must be used in max. 3 hours for pilotage, refueling and more.
Code
Access to the clubhouse, shower, washing machine and dryer are provided upon payment of harbor fees.
Clubhouse
Is open 24 hours a day. After payment, a code is provided.
Esbjerg Søsport is happy to provide more information about the club.
Frank J Pedersen - tel. +45 51 25 75 12, more info on Esbjerg Søport's website.