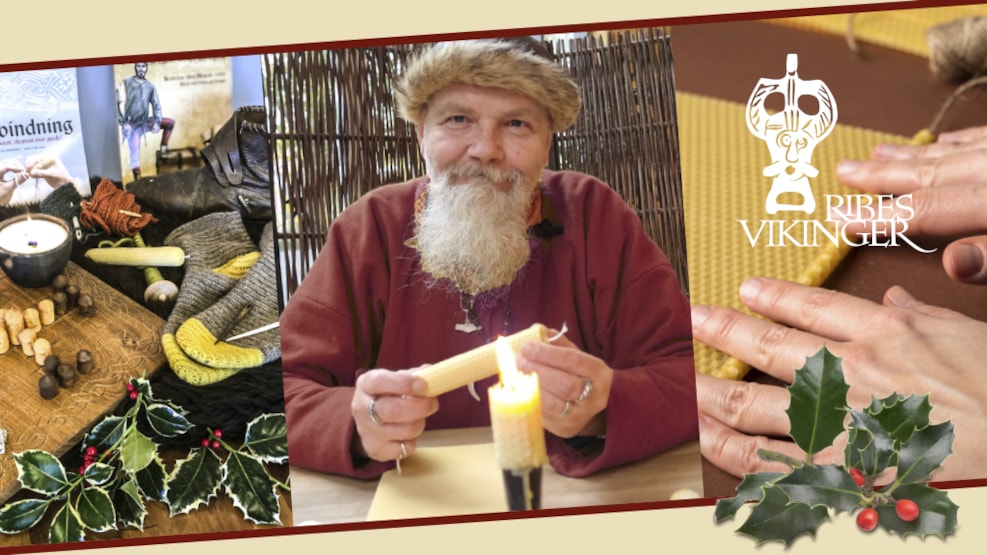 Children's activity: Make candles with the viking
Come visit the viking and learn to make wax candles.
The viking helps the children roll a candle in beeswax. Meanwhile, he talks about how the Vikings' winter was characterized by darkness and how ordinary people could not afford wax candles. They used grease lamps instead. You can also see them.
He also shows how wool could be spun, tells a grim story and perhaps he'll play the special Ribe lyre.