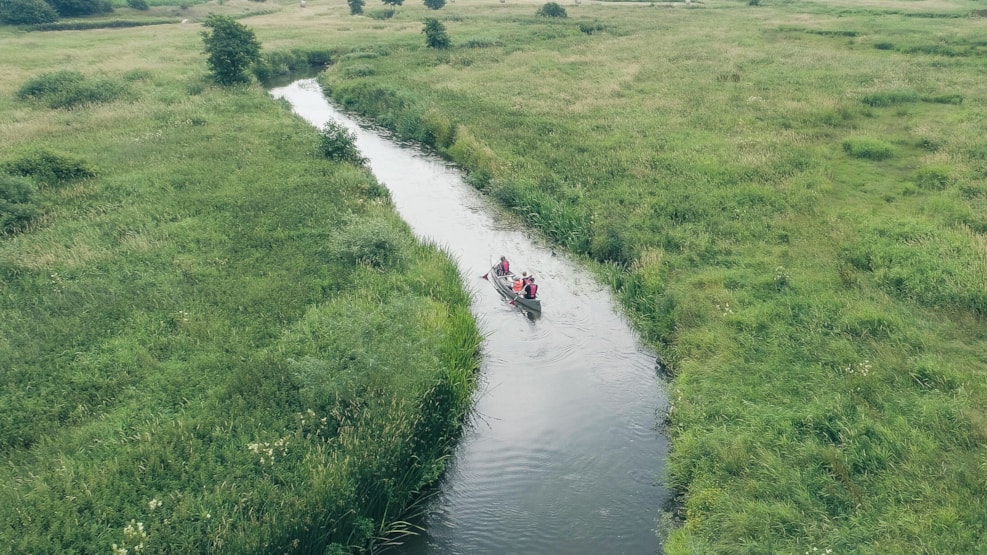 Canoe trip in Southern jutland
The canoe trip in Southern Jutland is a fantastic way to explore the Danish landscape. The canoes are easy to handle and it is not necessary to be an expert canoes.
The water is calm and the air is fresh. The sound of birds can be heard in the distance. You are on a canoe trip on Brede Å, which runs about 35 kilometers from Nørre Løgum to Ballum Sluse by the Wadden Sea. Brede Å is one of Southern Jutland's most popular canoe destinations, as the river and the landscape are flat, and therefore a very calm stream that is exactly suitable for canoe trips.
There are many reasons why you should go canoeing - here are just a few:
It's an easy way to get close to nature.
It's a great way to spend time with your friends or family members while doing something active and fun together!
It's also a great way to explore new places that you have not seen before!
Canoeing is an experience that can be enjoyed by everyone, regardless of age or fitness. It is not only limited to the young and pussy; it is suitable for all ages and abilities.
A canoe trip with friends and family is the perfect way to spend an afternoon or evening. The water provides a cool breeze on the hot days, while giving you a chance to relax and enjoy your surroundings.
To rent a canoe for the trip, you can book a canoe via:
https://www.romo-tondershop.dk/vare/kanotur-paa-brede-aa/
Via the link, you book the date and number of canoes you need, and then the canoes are delivered at the starting point on the route you have chosen.
There are a total of 4 routes on Brede Å and you can choose to take 1 or more.
Route 1 - From Nørre Løgum - 2-3 hours
Route 2 from Løgumgårde - 2-3 hours
Route 3 from Ellum 1.5 - 3 hours
Route 4 from Bredebro - 3-6 hours
Canoe rental on Brede Å is handled by Sønderjysk Kanoudlejning.
Canoe trip with overnight stay
Brede Å is perfect if you want to sail for several days. 
There are different combinations you can take if you want to sail several days. You can take an overnight stay in Løgumkloster and / or an overnight stay in Bredebro.
You start with trip 1, where you spend the night in Løgumkloster and continue the next day to Bredebro with trip 3. If you want to take an overnight stay more, you can spend the night in Bredebro and end the trip at Kystvejen before coming to Ballum Slusekro.
If you take all routes, you will sail approx. 35 km over 2 or 3 days. 
If you want such a trip, you can get in touch Sønderjysk Kanoudlejning to get knitted his turn together.