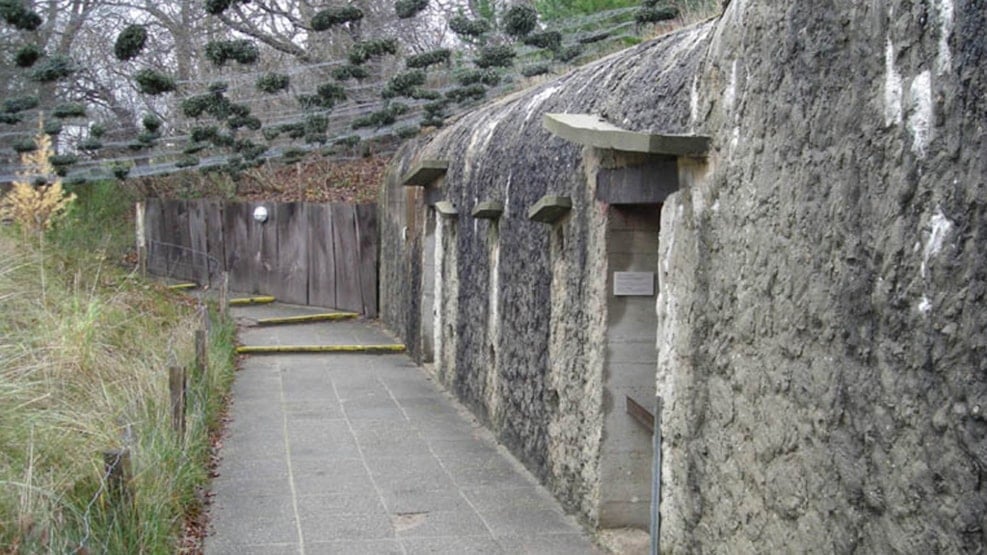 Bunker from World War 2 in Esbjerg
Museum bunker in the Fisheries and Maritime Museum open-air exhibition. The bunker of the type R.622 is a crew bunker built to accommodate 20 men, in Denmark approx. 486 of that type.
Type R.622 is a personel bunker built to house 20 men. One part of the bunker shows how the soldiers lived there and the other part tells of the German Atlantic Wall.