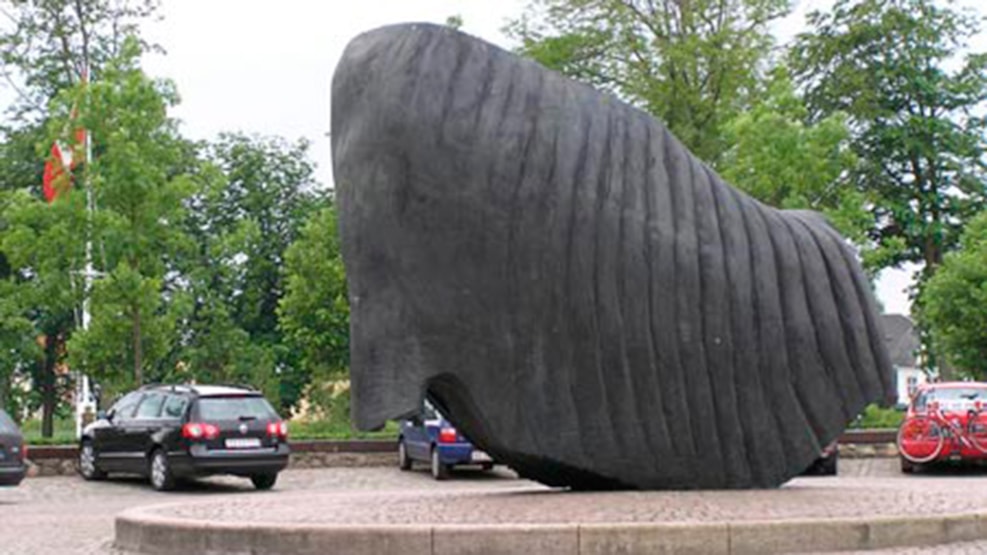 Bronze sculpture The Tooth of Time in Ribe
In front of the Viking Museum an enormous sculpture made in bronze has been created by a well-known Danish artist John Olsen, born 1938.
Tooth of time was originally executed in Abichi wood for the Biennale of Venice in 1995, but later in it was cast in bronze and set up in Ribe. And, once again, the artist has obviously got his inspiration from nature: in this case a huge elephant tooth which the artist had seen at a conservation office.
Tooth of Time is a large-scale sculpture and in that way alone quite impressive - to both children and grown ups.