The Maritime era on Fanø
The tiny sandy island on the west coast was once a maritime "superpower" - even with the same population size as we have today.
Fanø has always been a place for sailors. In the 1500s, a small fishing village was located at "Odden", today known as Nordby. Later, the sailors went to other places to seek employment on larg-er fishing boats and merchant ships. They went out sailing on foreign seas, thus gaining experi-ence and expertise in sailing the large oceans.
In the 1760s, the people of Fanø started their own shipping companies and started building ships on Fanø. It was a difficult task as they had to import all wood from the mainland. The shipyards - in both Nordby and Sønderho - were situated directly on the beach, near the deep waters. It isn't difficult to imagine the life and activity this brought to the island.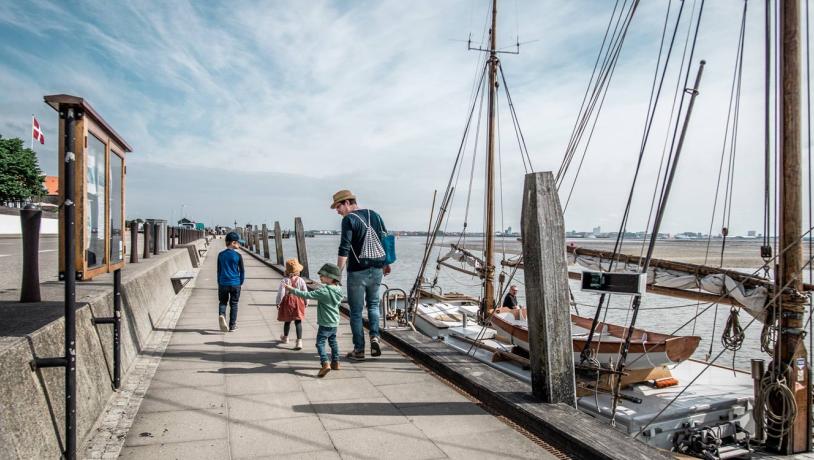 Photo:Flying October
The 1850s were the golden age of shipbuilding on Fanø. There were nine shipyards, and all together they employed 100 workers and a number of sub-contractors. From 1768 to 1896, a total of 1100 ships were built on Fanø - in the beginning a lot of small ships, but gradually they became bigger. From the mid-1860s, the local shipyards were no longer able to meet the demands. At the same time, the harbour in Sønderho was beginning to have problems with silting.
In the 1880s, the shipping companies went from wooden ships to iron and steel ships, and the last Fanø ship was built in 1896. The size of the ship also made it impossible to use Fanø as harbour. Sailing ships were also replaced by steam ships, and by 1919, all shipping companies had moved to other harbours.
The maritime era brought wealth and inspiration from other parts of the world to Fanø. The many beautiful mansions built by captains are still there to remind us of this.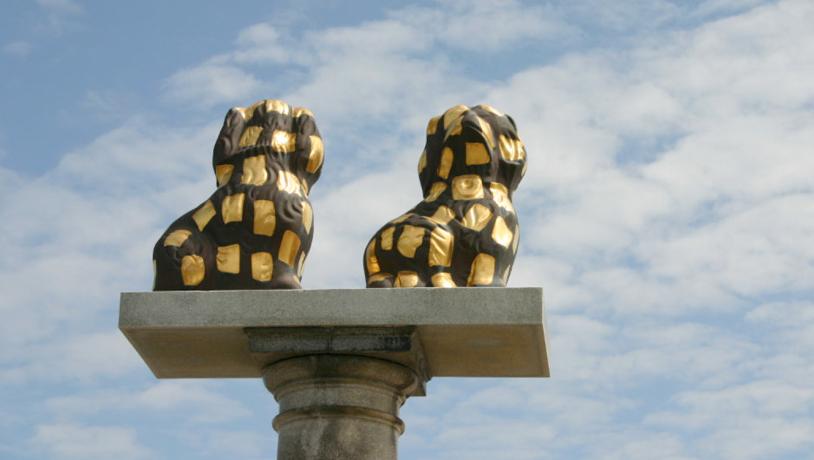 Photo:Vadehavskysten
The Staffordshire porcelain dogs on Fanø
In many of the windows here on Fanø, you will see the two porcelain dogs. During the period 1860-1900, the dogs were the souvenir to bring back home from England. And it was expected that every sailor brought home at least one pair.
The dogs always come as a pair, looking towards each other. Traditionally, they symbolize loyalty and security. When they look out of the window, the man of the house is at sea; when they look into the house, he is at home.