Holiday Centers
In beautiful green surroundings near Ribe town center is one of the country's most popular holiday centers, Ribe Byferie Resort and a little outside Ribe by a beautiful fishing lake is Storkesøen Ribe Fishing and Family Park.
Photo: Ribe Byferie Resort
Ribe Byferie Resort
A high standard, both inside and outside, characterizes Ribe Byferie. Quality and design are very important and the 94 holiday homes are all tastefully and functionally furnished.
Storkesøen
Photo: Storkesøen
Storkesøen Ribe - Fishing- and Family park
Storkesøen is beautifully landscaped in a large hilly area with three fishing lakes and a children's lake - an obvious holiday destination for fishermen and their families.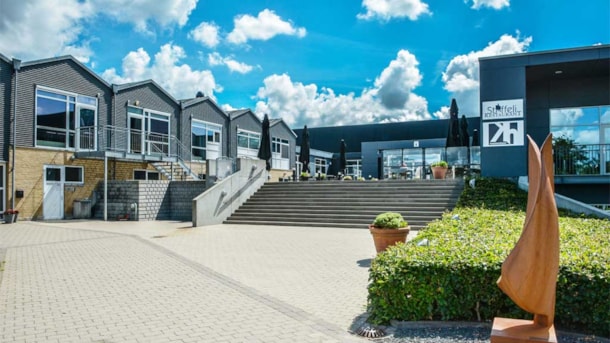 Skærbækcentret
Photo: Skærbækcentret
Skærbækcentret
Enjoy the abundance of free family activities, the Wadden Sea National Park, visit the island Rømø and much more.
Vadehavskysten © 2023
English