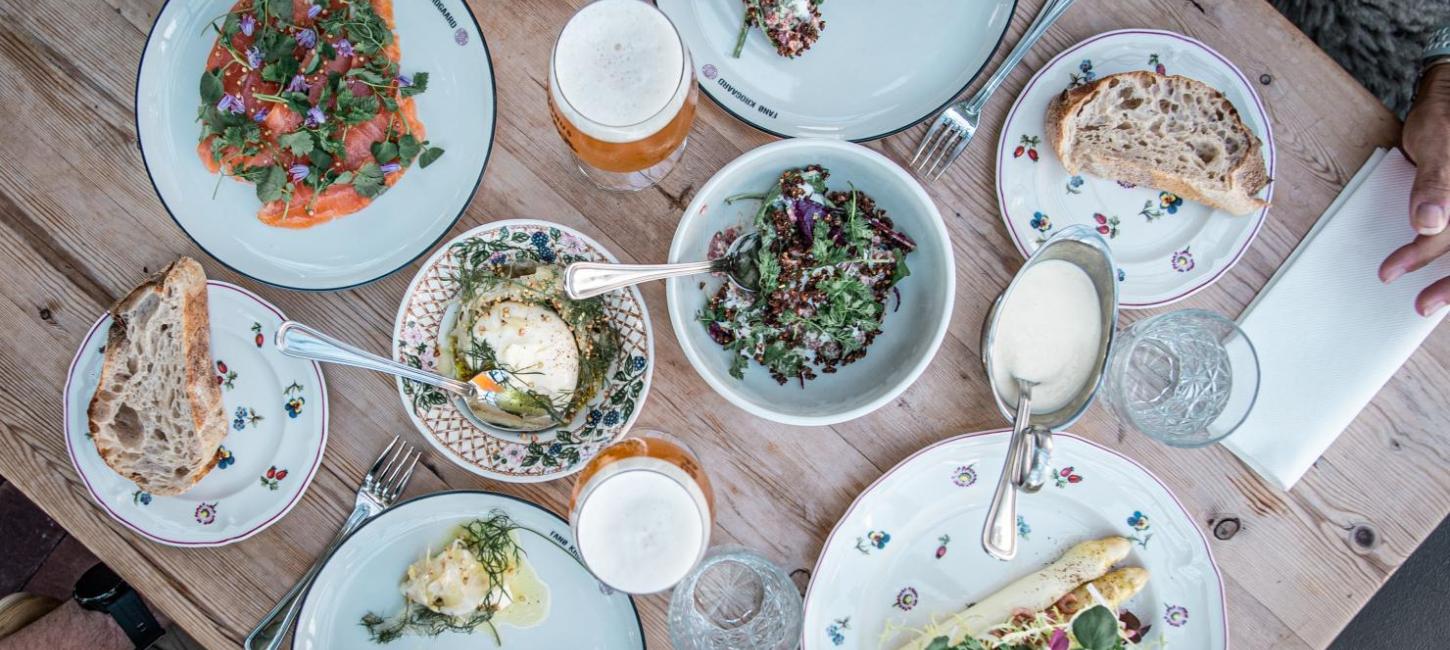 Eat on Fanø
Fanø has become a hotspot for food lovers. With Sønderho Kro and Kellers Badehotel at the helm, a tradition of good eateries has emerged on Fanø with a focus on quality and local ingredients.
This applies to both the decidedly gourmet restaurants and those that offer more affordable food. There is something for every taste and budget, but with a Fanø touch. This is evident, among other things, with the traditional regional dish Bakskuld, which is a dried and smoked flatfish, normally dab. It is available in both its traditional and simple form, but also with a modern twist.
A major reason for the high level of quality is the exclusive food products that have emerged. Fanø Bryghus, Fanø Laks, the meat from Sønderho Gårdbutik and Fanø Angus & Merino as well as not least the hams and sausages from Butcher Christiansen are just some of the products that make the shopping experience something special on Fanø. Not to mention the highly acclaimed Fanø Rum.