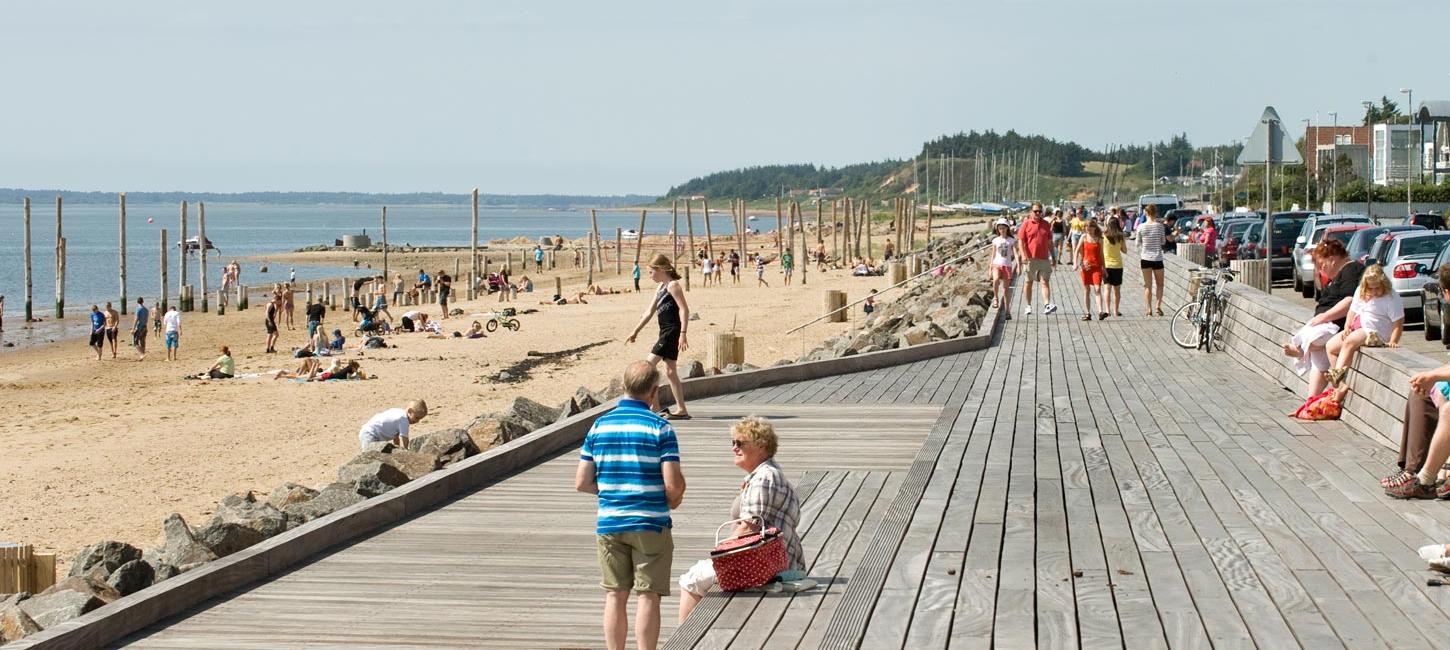 Beaches near Esbjerg
Only a few kilometres from the town centre and the harbour of Esbjerg the sandy beaches begin. From the giant sculpture "Man Meets the Sea" and up along the shore to the sea front of Hjerting you can enjoy the beautiful scenery of the Wadden Sea.
When the tides is hign, you can take a swim, and the beaches of Hjerting and Sjelborg are very childfriendly.
On the island of Fanø not far from Esbjerg you will find one of Denmark's best beaches. Fanø is only 12 minutes by ferry away from Esbjerg. The beach is only about 4 km away from the ferry berth and you can take a bus to the beach or rent a bike from Fri BikeShop Fanø in Nordby.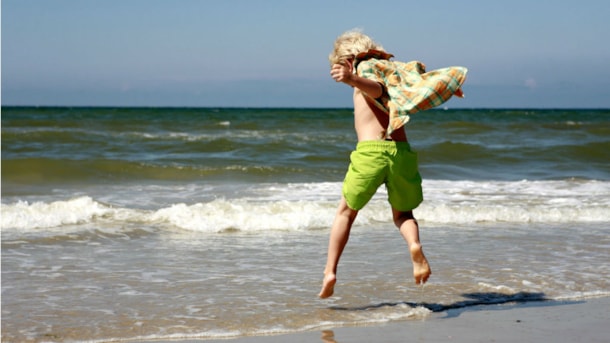 Photo: Destination Vadehavskysten
The beach on Fanø
Of course, swimming is of the things that is really attractive at the beach. The best place for swimming is the part from Fanø Bad to Rindby Strand.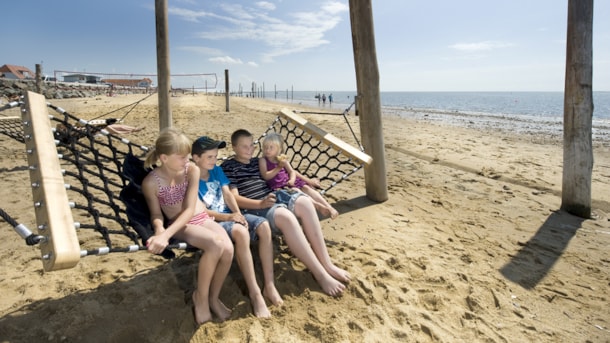 Torben Meyer
Photo: Destination Vadehavskysten
Hjerting Beach - beach life at Esbjerg
The 660 meter long beach promenade at Hjerting Strand offers several opportunities to enjoy the good views of Ho Bay, be active, swim and not least use your imagination.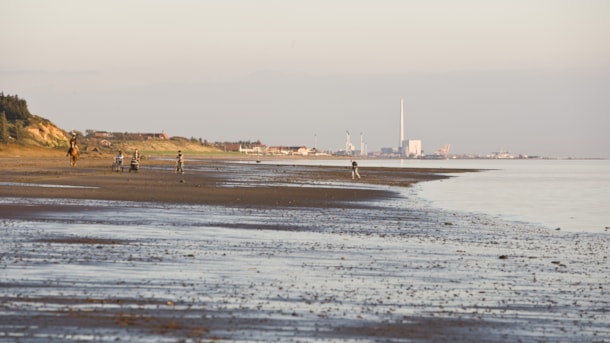 Destination Vadehavskysten
Photo: Destination Vadehavskysten
Vadehavskysten © 2023
English