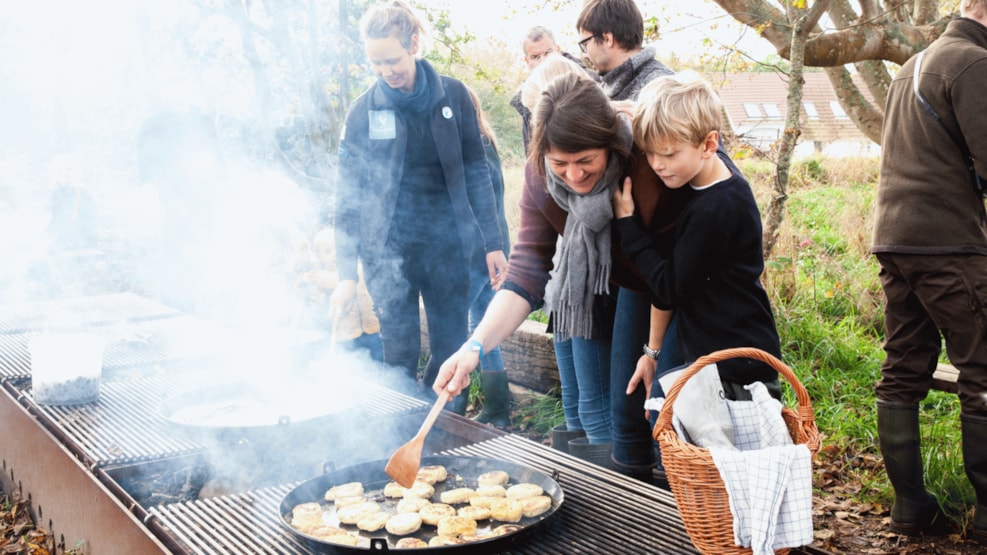 Wadden Sea Food
Join us and experience the delicacies of the Wadden Sea.
On a tour across the mudflats we will gather seasonal delicacies. Depending on the season we can find crabs, shrimps or oysters. We will collect sea lettuce and other edible seaweed, and in the salt marsh we collect herbs like glasswort, scurvygrass and sea plantain. After our excursion we will make dishes with the catch over a bonfire at the Wadden Sea Centre. We end up with a delicious Wadden Sea buffet (you can taste samples of all dishes). 
During the tour the nature interpreter will tell you about the life in the Wadden Sea, the Nationalpark, UNESCO, migratory birds and whatever we come across on the tour. The tour is approximately 2-4 km.