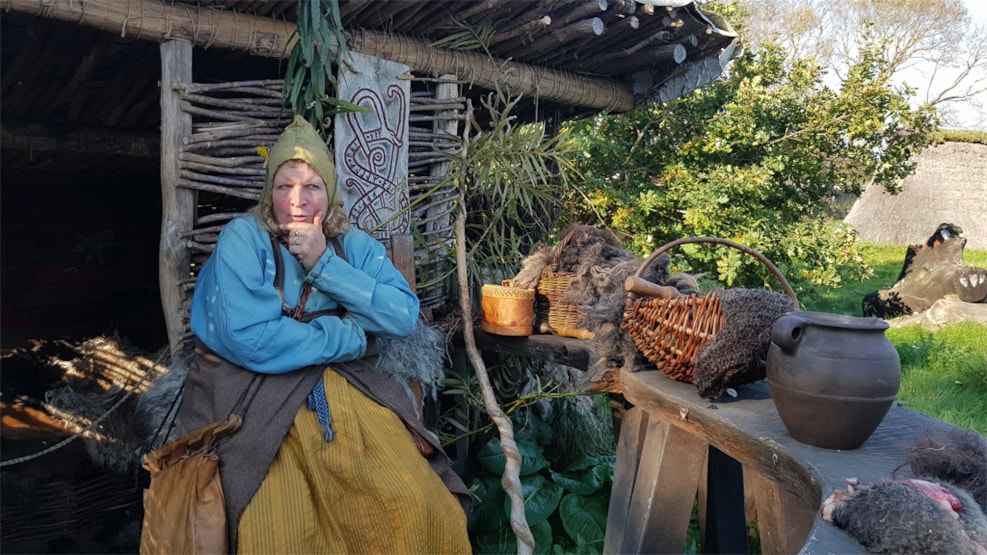 The völva's herbs
Meet the völva at Ribe VikingeCenter and go with her into the herb garden.
At Ribe VikingeCenter you can come with the völva on an herbal walk, she tells about healing herbs.
The völva tells in the period 30 August to 18 October 2021 - Mondays at 13.00.