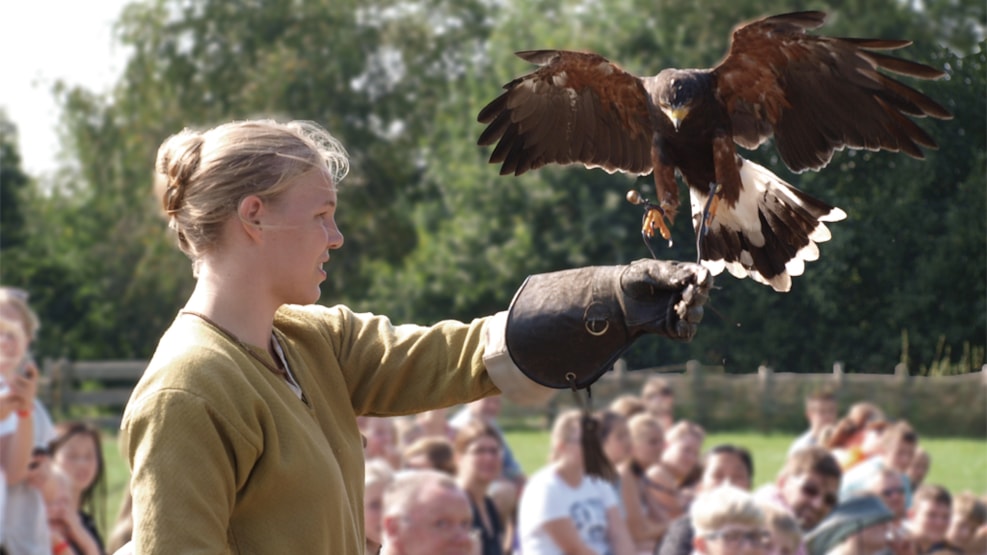 Viking falconry show - Ribe VikingeCenter
At Ribe VikingeCenter you can experience the falconer giving a show with his birds of prey once a day.
Experience the falconer and his birds in Viking Ripa 825 AD in Ribe VikingeCenter Monday to Friday. Say hello to the cute owl, feel the sough of the hawk's wings, and see the agile falcon dive to claw its prey. For a juicy chunk of meat, the birds will demonstrate their elegant flying skills, while the falconer will explain about Viking Age hunting with raptors.
Free activity. Free activity in Danish and English.