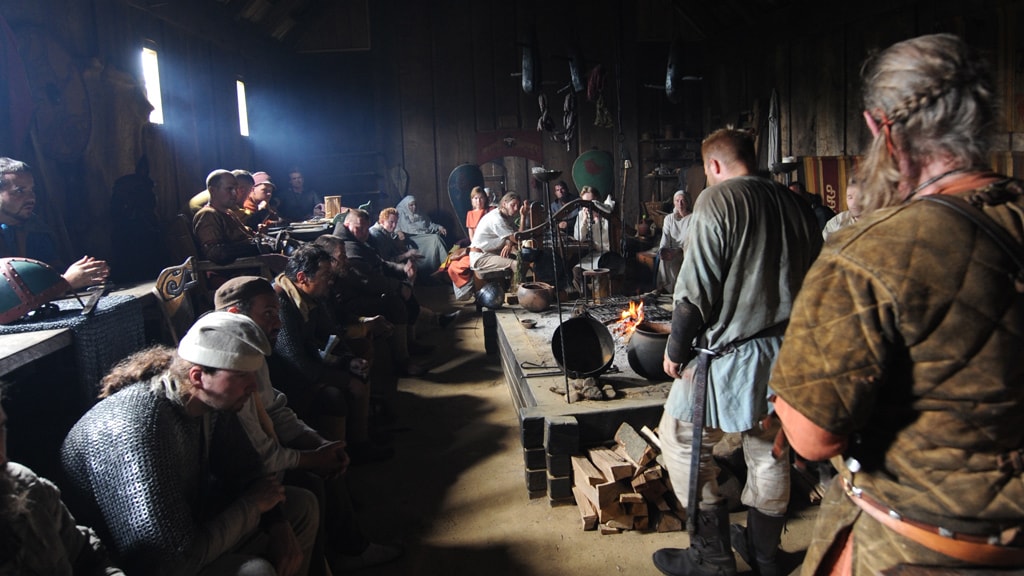 Viking cooking
At Ribe VikingeCenter you can meet the housewife Frida who cooks over a campfire and at the same time gives tips and ideas for campfire food.
At Ribe VikingeCenter you can join the housewife Frida when she picks up vegetables and gives good advice on edible herbs. The housewife Frida also shares tips and recipes when she cooks meals over the fire.
Viking cooking takes place in the period 12.-16. July 2021 - Monday to Friday at 11.00-17.00.