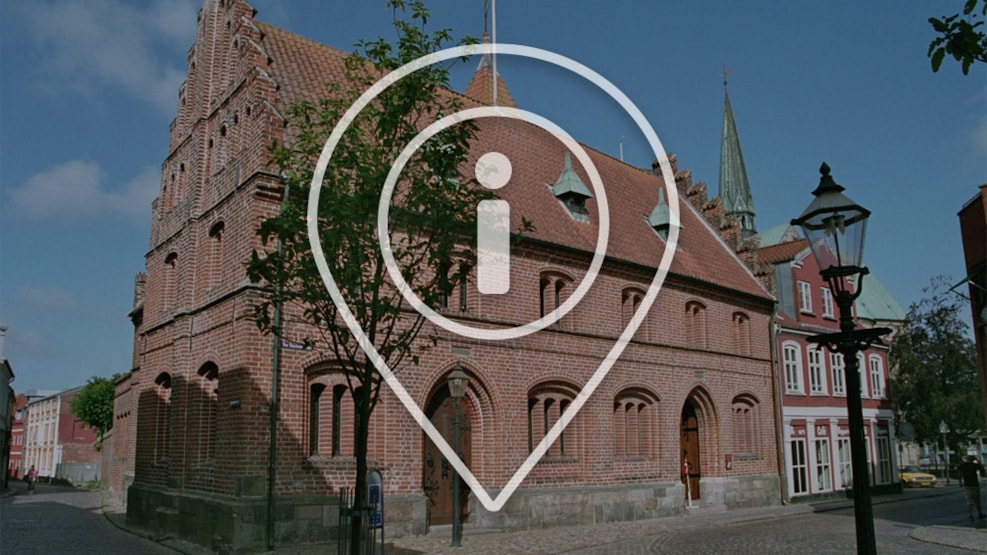 Tourist information Ribe
Toruist information center at The Old Town Hall of Ribe.
The tourist information in Ribe has been moved to the Old Town Hall. Here you can during the opening hours of the house get help and inspiration to get the best holiday experience.
You can also book a tour of Ribe with one of our skilled and committed guides by contacting the Old Town Hall.
Opening hours
1/1-31/12 - Mondays (except over Christmas) - 11.00-15.30
1/5-31/5 - Mondays 11.00 - 15.30 and Tuesdays to Fridays 13.00-15.30
1/6-31/8 - Mondays 11.00 - 15.30 and Tuesdays to Sundays 13.00-15.30
1/9-30/9 - Mondays 11.00 - 15.30 and Tuesdays to Fridaye 13.00-15.30
Winter holidays - Every day 13.00-15.30 (Mondays 11.00 - 15.30)
Easter holidays - Every day - 13.00-15.30 (Mondays 11.00 - 15.30)
Autumn holidays - Every day - 13.00-15.30 (Mondays 11.00 - 15.30)
Phone hours +45 75 42 15 00 - Monday to Friday - 10.00-12.00