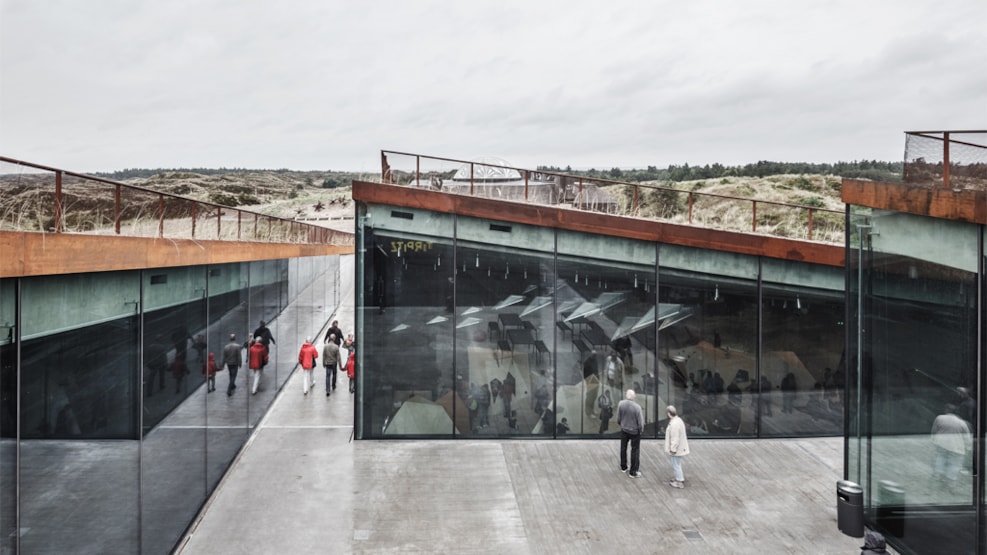 Tirpitz - unique cultural experiences
The new museum in Blåvand is the home of world-class architecture, experiences, and storytelling, Tirpitz is a World-class attraction.
The various exhibitions bring all senses into play. Here the best stories, the most beautiful pieces of amber and the most touching accounts come to life.

Not only is the architecture captivating, but the three exhibits "West Coast stories", "Army of concrete" and "Gold of the Westcoast" leave you with a compelling and meaningful experience. You get to experience how time has shaped the landscape and the people. How the tides brought prosperity and took lives at the same time. And you discover how war has left traces on the physical landscape and in the minds of people.