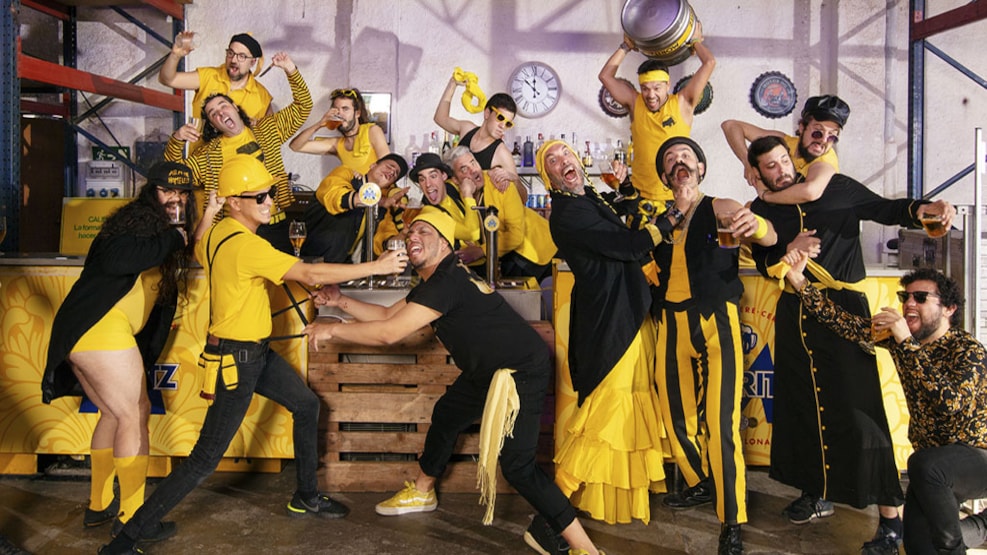 The Tall Ships Races The street is ours - maritime street theatre
The Always Drinking Marching Band forms a pirate procession to conquer the quay with lots of music from the seven oceans of the world.
Get ready to be blown away by the traveling band led by seven sea-strong pirates and a charismatic frontman who claims the quay at The Tall Ships Races as our all-time party venue.
In spectacular yellow and black costumes, the band creates an eye-catching and extremely festive procession that plays everything from unexpected covers, original compositions, modern classics and surprising and fun musical elements. The people behind the show are a colorful mix of musicians, actors, dancers and poets.
Then embark on a journey with the Always Drinkring Marching Band and set off to the powerful and unusual sound of the seven oceans of the world.
The procession begins Friday and Saturday at 16 at Landgangen in Dokhavnen, and the procession continues via Nordre Dokkaj.