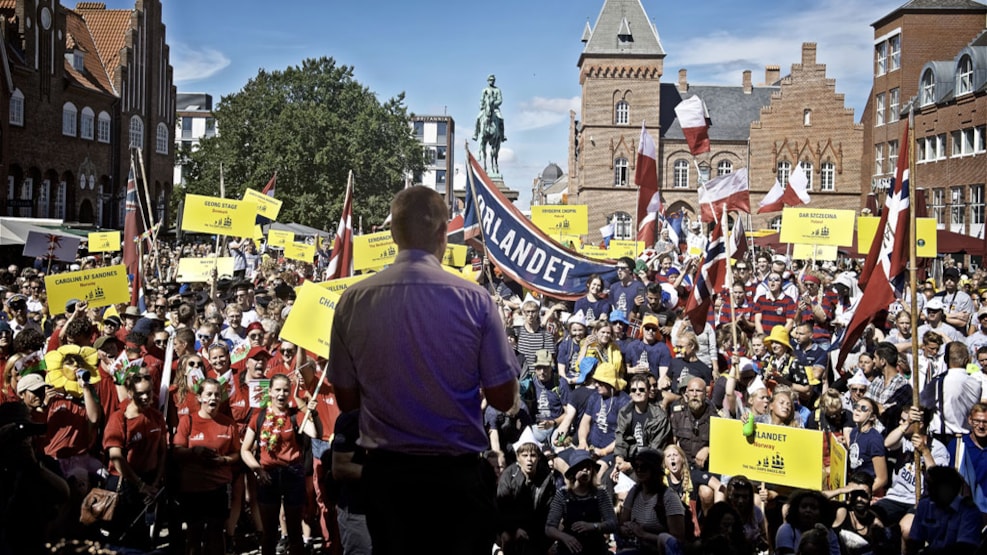 The Tall Ships Races Prize Giving
When the parade procession in the pedestrian area of Esbjerg reaches the square, the crew members will recieve different awards.
When the Crew Parade reaches the Main Square in Esbjerg after a beautiful parade in Kongensgade, Østergade, Norgesgade and Torvegade, a festive award ceremony, Prize Giving, is up next.
On stage, there will be speeches to the crews, and the crews who have delivered the best effort in the parade will be awarded. In addition, oldest participating the ship is also recognized,as well as a prize for the youngest captain and the ship that has traveled the most nautical miles to join.
It is a festive event where the crew members can reap recognition for having delievered the best arrival to Esbjerg and being the most hospitable in relation to inviting guests on board.
Viking Life Saving Equipment awards a special prize to the ship that is most environmentally friendly.
The parade reaches the square around kl. 15.45 and award ceremony begins around kl. 16.