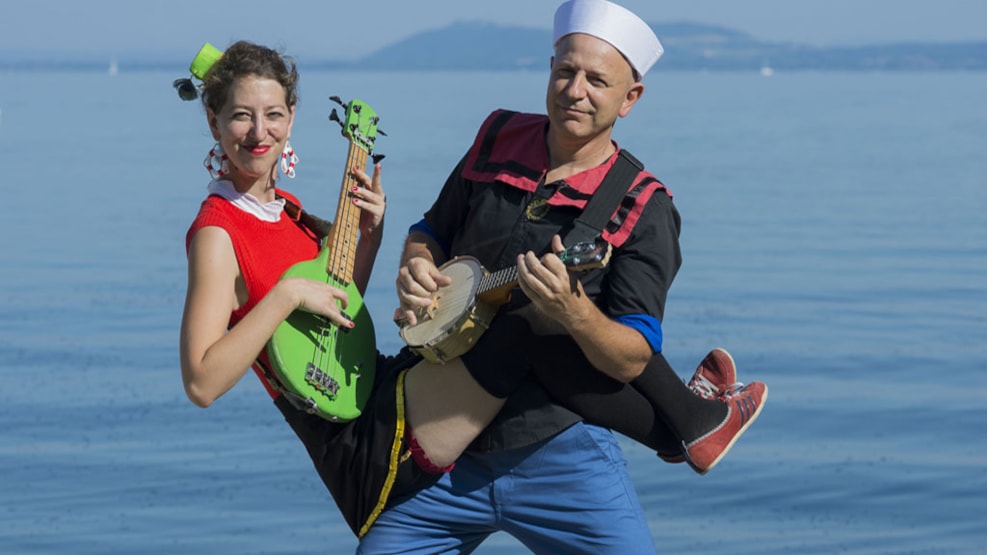 The Tall Ships Races Popeye and Olive - maritime street theatre
Meet Popeye the Sailor and his great love, Olivia in a new circus performance with the beautiful sailing ships as a fascinating backdrop.
Banjocircus have packed a lot of spinach when they release Skipper Fright on the quay.
Banjocircus brings Popeye and Olive to the quay of Esbjerg. You know the story from the cartoon Skipper Horror and Olivia, but you've never had it served this way before: A strong show for everyone with spinach, circus, live music and a lot of love. A can of spinach, then he's ready to fight for Olivie, the woman who makes the otherwise tough guy soft in the knees.
Experience the duo up close while combining impressive and crazy skills such as juggling, unicycle, acrobatics, balance gait, lasso and fascinating body comedy. Remember to eat your spinach and get ready. Who knows, maybe you'll be a part of the show on Friday at 15.30 in front of the ship Shabab Oman in Trafikhavnen.