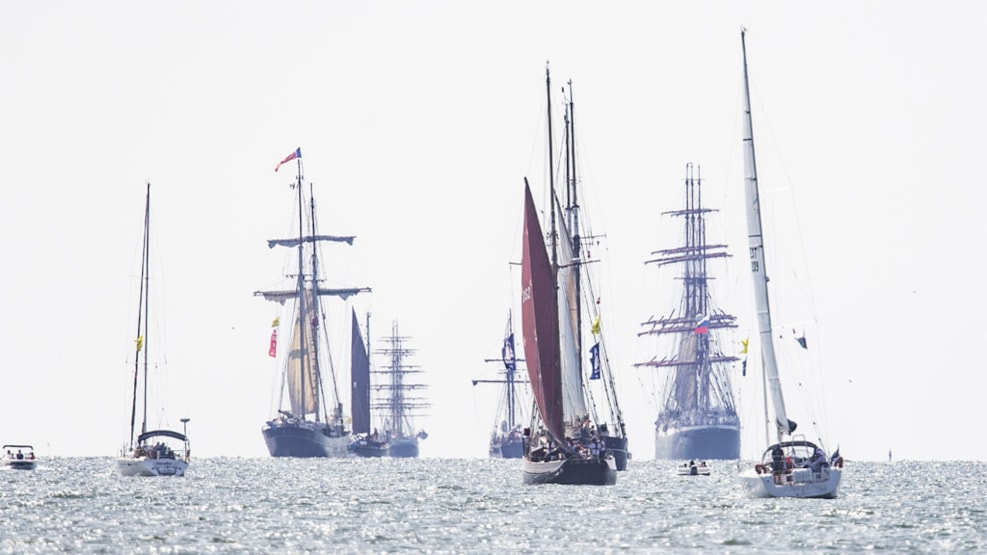 The Tall Ships Races Parade of Sail
Come and see the traditional Parade of Sail, when the ships leave the Port of Esbjerg. 
Today, the fleet of ships sets course for Harlingen in the Netherlands. Come and wish them good luck on the journey.
The ships will begin departing at 1 pm. It marks the traditional parade sailing, the Parade of Sail. One by one, the ships will leave the quay in Dokhavnen and Trafikhavnen. And it is a very special sight to see the ships leave the quay. If the wind allows it, some of the crew members may have climbed to the top of the masts when waving goodbye to Esbjerg.
Once the ships have left the port, they meet at sea, where the race will begin.