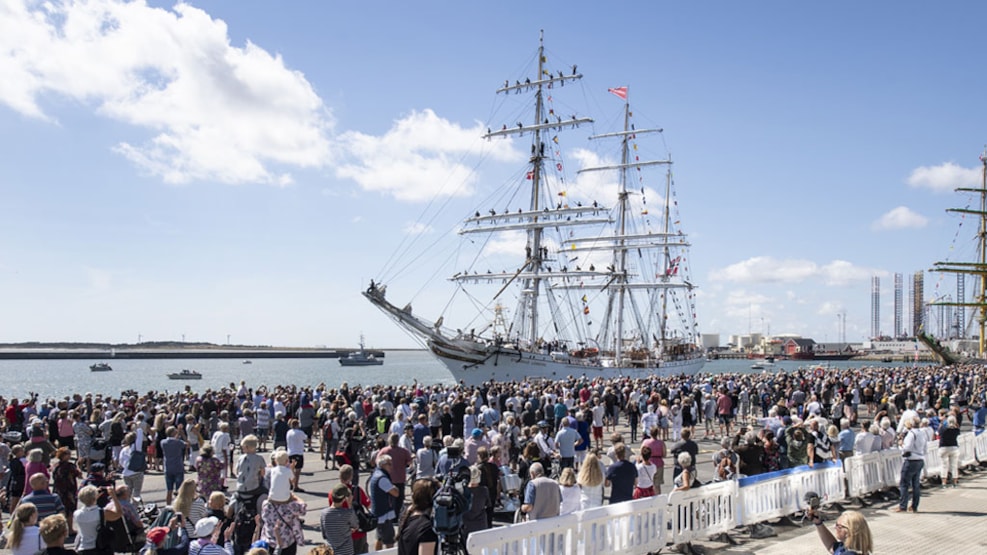 The Tall Ships Races Opening Ceremony
At 3 pm the area in front of Blue Water Shipping will form the framework for a large-scale opening ceremony, where Esbjerg will greet the ships and their crews
The Tall Ships Races in Esbjerg will be officially launched, when the opening ceremony takes place in front of Blue Water Shipping's headquarters on Trafikhavnskaj.
With speeches from i.a. Mayor Jesper Frost Rasmussen, the opening ceremony will echo throughout Trafikhavnen. Not least when the opening is marked with a bang of a cannon salute, which warmly welcomes all the ships and their crews to Esbjerg.
Take part in the opening at 3 pm.