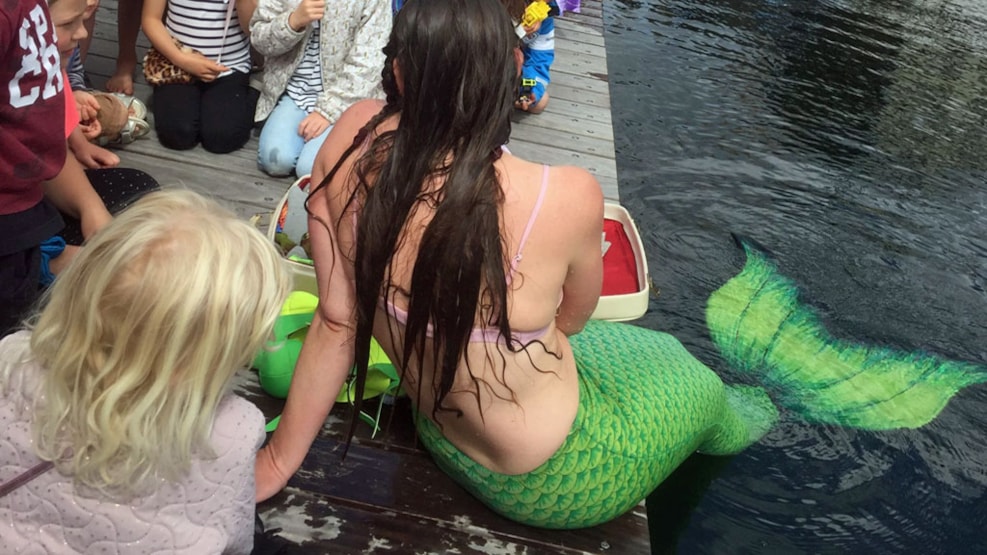 The Tall Ships Races The Mermaid - maritime street theatre
Do you want to meet a real mermaid? Find her on the quay among the beautiful ships.
Are you between 4-9 years old, and do you want to experience a real mermaid, look at mussels and hear the sound of the sea in a conch?
On the edge of the quay during The Tall Ships Races you can meet Havdis, the mermaid. With her, she has all sorts of sea treasures and exciting stories from life below the surface of the sea.
Experience an engaging and inclusive performance where you are allowed to take a closer look at the treasures of the sea and hear adventurous tales from the bottom of the sea. An extraordinary opportunity to get really close to a real mermaid.
Set course for Maritime Square along Trafihavnskaj on Friday at 13.30 to meet the Mermaid Havdis.