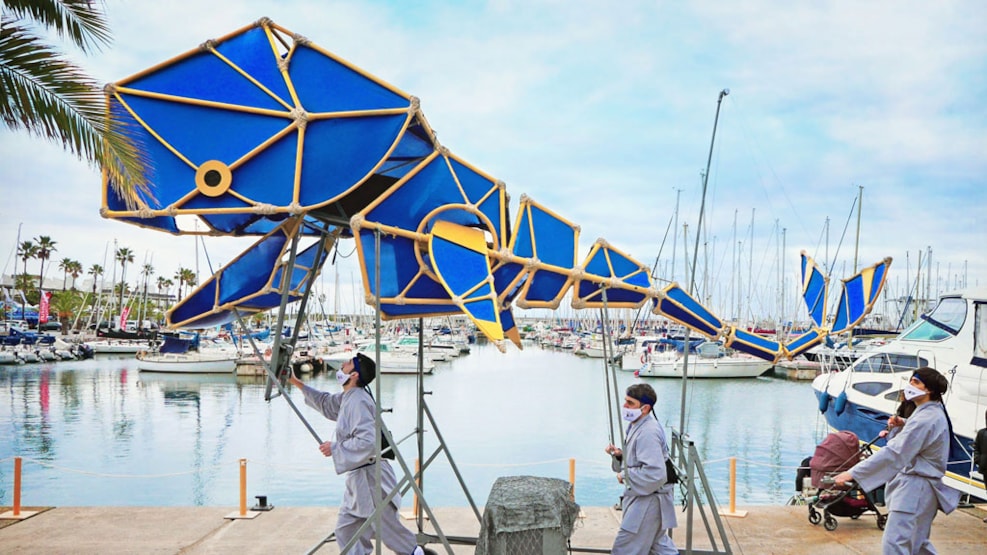 The Tall Ships Races Kujira - maritime street theatre
Inspired by Japanese origami art, three puppet master leads the blue whale cub, Kujira, along the quay to the whale's song.
A poetic whale procession, produced in collaboration by Spanish and Japanese artists, focuses on the climate crisis.
Kujira means whale in Japanese. Following blue whale cub, and its three puppet masters, we are led along the quay to the song of the whale. It reminds us to take care of the beautiful land we have. 
Kujira's design is inspired by Japanese origami art. Its welded metal plates are a symbol of strength and fragility. The blue whale is the world's largest animal, but in relation to climate change, it is just as fragile and vulnerable as origami-folded paper…
The procession begins on the corner of Trafikhavnskaj and Tværkaj at 12.30 both Friday and Saturday.