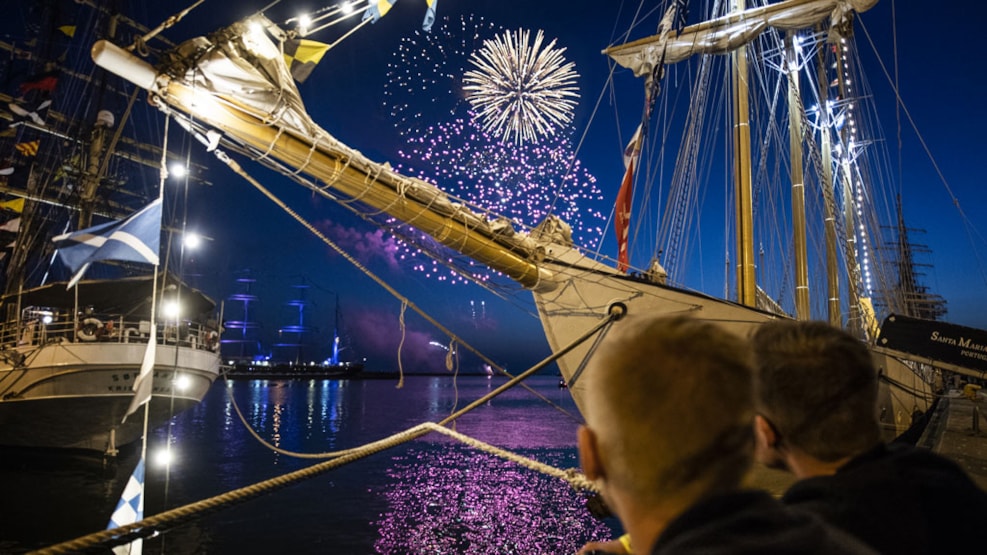 The Tall Ships Races fireworks
Impressive fireworks will light up the sky over the Port of Esbjerg.
The evening ends in a multitude of colorful colors, when fireworks explode over Trafikhavnen.
With the tall ship masts as an atmospheric backdrop, the sky over the sea is illuminated. The fireworks will be visible from a long distance, but if you want to be close by, go to Trafikhavnen for the best view.
The fireworks last approx. 10-15 minutes.