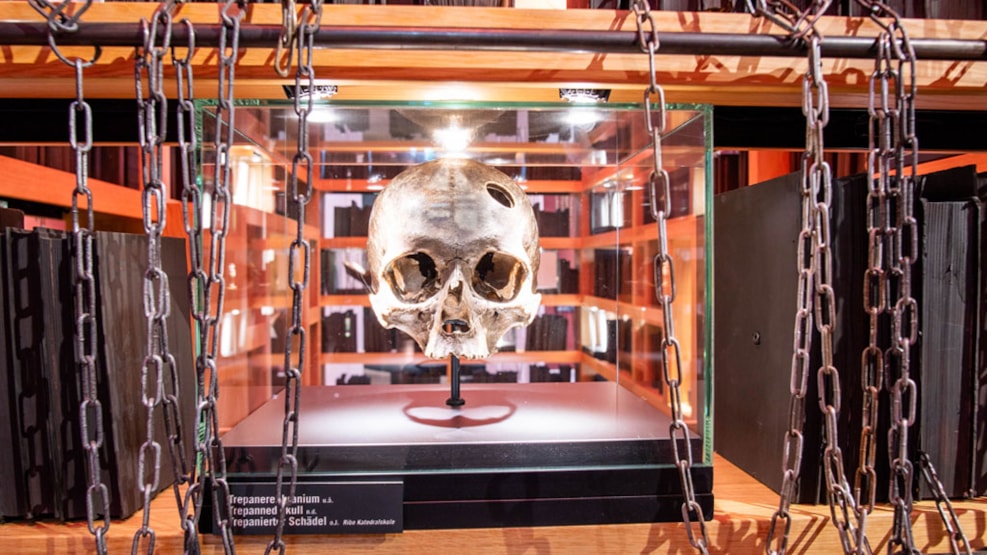 Special exhibition Witch Hunt today
The witch hunt continues because people are still afraid of people.
The dynamics of the witch hunt
Through seven focal points, the exhibition illuminates some of the dynamics and situations that still make people fear witchcraft around the world to this day.
In some places, people who fear react by taking matters into their own hands, in other places the persecution is legal.
The witch children
The organization Land of Hope, led by Dane Anja Lovén, rescues children accused of witchcraft in Nigeria. Land of Hope gives them a new home and a future.
The children have very violent experiences with them and they use, among other things, art to express their feelings.
We have the great honor to be able to show a number of the children's pictures and in this way can help to give the children back the voice that was taken from them when they were accused of being witches.
The Witches of Gushegu
The documentary, Gushegu Exile (53 min.), is shown in the exhibition room with English subtitles. In it, Emil Nørgaard Munk tells the story of Ghana's witch camps, which are inhabited by women accused of witchcraft.