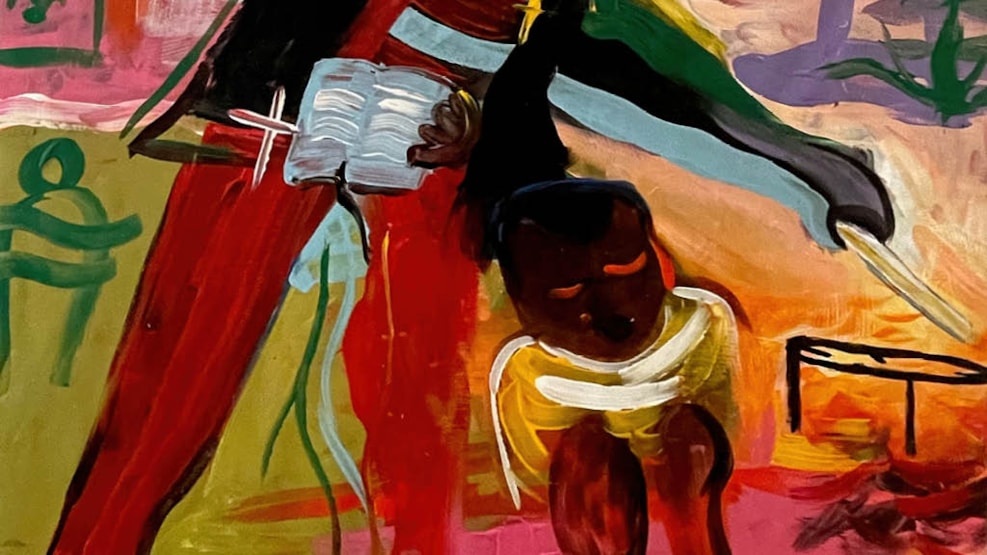 Special exhibition Children. Not witches!
No child should suffer from the superstitions of adults - but many do anyway.
The exhibition goes behind the phenomenon of "witch children" in Nigeria and tells about the aid organization Land of Hope, which gives persecuted children a safe and good childhood - and even supports the children in maintaining contact with the local communities that persecuted them.
What makes a witch child?
As in the 15th-17th centuries, it is also true today that people's fear can have cruel consequences, and the witches' children are often the product of adults' fear of disasters, hunger and disease.
The exhibition tells about the living conditions of children and adults in the state of Akwa Ibom in Nigeria and gives an insight into the world created by the witch children. It is a complex mix of social, economic and religious factors underlying the belief in witchcraft and black magic. The children fall victim to that belief.
Land of Hope: Home of children not witches.
The Dane Anja Lovén has worked since 2012 to save Nigeria's children accused of being witches. But she has an eye for the complex contexts, so her organization, Land of Hope, not only removes the accused children, they also try to tackle the very core of the problem, which lies out in the poor villages.
Here, Land of Hope does extensive information work, which makes the local communities stronger and able to speak their case to the authorities when they need help.
The exhibition shows examples of Land of Hope's many activities, which even involve helping the child to maintain contact with the local community that ostracized him or her.
Paintings
The children at Land of Hope have very violent experiences with them, and they use art to express their feelings, among other things.
We have the great honor to be able to show a number of the children's pictures and in this way can help give the children back the voice that was taken from them when they were accused of being witches.