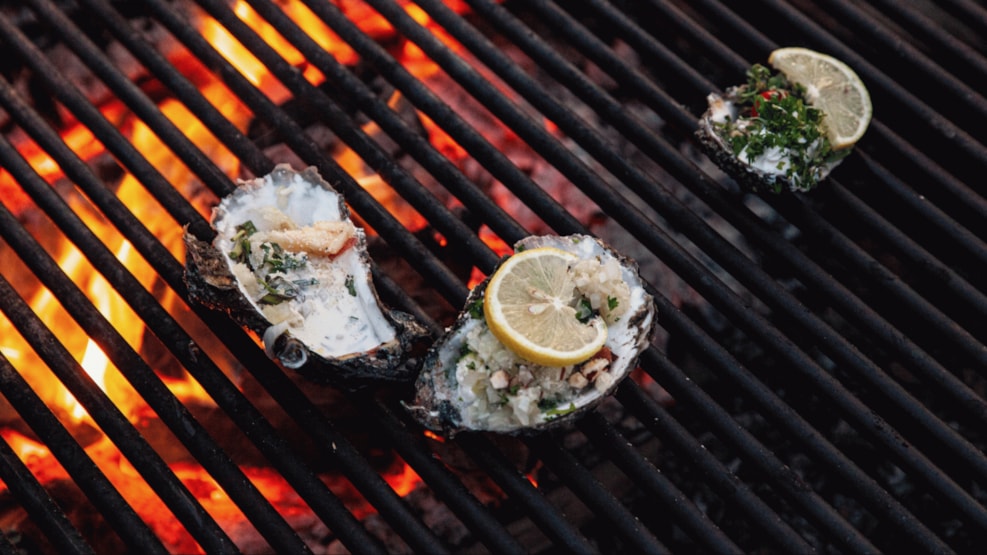 Oysters and campfire
Join our luxury oyster tour in the Wadden Sea National Park.
This is a luxury edition of the little oyster trip. You join a small group and the goal is to prepare a delicious Wadden Sea meal on a campfire.
We will meet at the Wadden Sea Center for a short introduction before the tour begins. The nature interpreter decides on the best location for the day, depending on the weather and water level. After the introduction, we will drive in our own cars to the starting point. We walk over the mudflats to an area with oysters. Here, we can collect and taste the oysters. We will also look for other edible things in the Wadden Sea Nationalpark. On our journey, we look for birds and benthic animals and enjoy the unique landscape. The nature interpreter tells a story or two about the things we pass by. For this oyster trip we will walk about 4 km, so everyone from 8 years and older can join. 
Back at the Wadden Sea Centre we will a prepare the oysters and other Wadden Sea delicacies on a campfire with local ingredients. There will be served a glass of bubbles, to be enjoyed together with the raw or prepared oysters by the campfire.