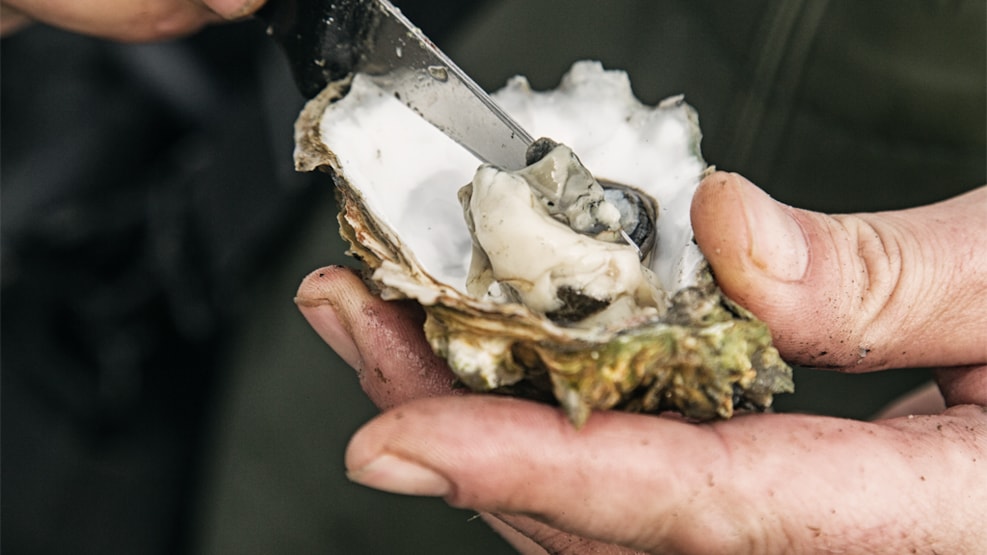 Oyster safari in the Wadden Sea
Culinary experiences are of many kinds, but nothing beats consuming a newly-opened oyster out in the stunning landscape of the Wadden Sea.
Season October to April. Go with nature guide on an oyster trip and pick oysters in the Wadden Sea. It is only recommended to gather oysters at the cool time of year, ie. the season starts in mid-October when the water temperature has dropped, until spring - until the end of April. By opting out of the warmest months, the risk of the oysters containing toxic planktonic algae is minimized.
At your own risk
Eating oysters collected in the Wadden Sea takes place at your own risk.
The height difference between the ebb and flow can be as much as two meters, and the Wadden Sea hike should only take place with a nature guide, who can bring the hikers ashore before the tide comes.
Taste Oysters - VADEHAVSCENTRET
Guided tours with nature guides, where you walk out to the mussel banks.
Incl. information about the Wadden Sea and its wildlife.
Sigh up here www.vadehavscentret.dk or call +45 75 44 61 61
Oyster Safari with the tour boat "Mandø-pigen"
Duration 3 hours. We sail out to the oyster banks in the Wadden Sea and on route we might see seals. We bring boots, buckets and knives, so that we can get off the boat and pick oysters, back in the boat you can taste your fresh oysters with a glass of champagne. Se calendar here