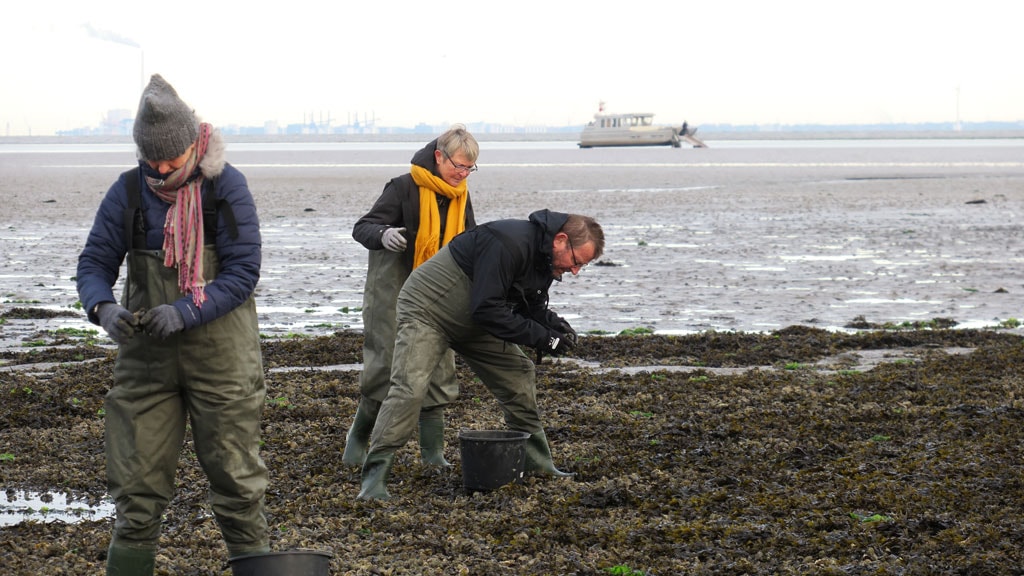 Oyster and Seal Safari with tour boat Mandøpigen
With the tour boat Mandøpigen we sail out from Kammerslusen and pick oysters and look at seals.
Oysters and seal safaris with the tour boat Mandøpigen offer a fantastic experience in the Wadden Sea, not only the sailing trip, but there is also the opportunity to see the seals on the banks. We sail out to the oyster banks where we pick oysters. There are waders, buckets and oyster knives on board and we offer a glass of bubbles for the fresh oysters.
Oysters and seal safaris
Wednesday, September 1, 2021 at 14.15-18.15
Thursday, September 2, 2021 at 15.15-19.15
Friday, September 3, 2021 at 16.30-20.30
Thursday, September 9, 2021 at 09.00-13.00
Friday, September 10, 2021 at 09.45-13.45
Saturday, September 11, 2021 at 10.30-14.30
Sunday, September 12, 2021 at 11.15-15.15
Monday, September 13, 2021 at 12.00-16.00
Tuesday, September 14, 2021 at 12.45-16.45
Wednesday, September 15, 2021 at 13.45-17.45
Thursday, September 16, 2021 at 14.15-18.15
Friday, September 17, 2021 at 16.30-20.30
Wednesday, September 22, 2021 at 08.30-12.30
Thursday, September 23, 2021 at 09.00-13.00
Friday, September 24, 2021 at 09.45-13.45
Saturday, September 25, 2021 at 10.15-14.15
Sunday, September 26, 2021 at 10.45-14.45
Monday, September 27, 2021 at 11.15-15.15
Tuesday, September 28, 2021 at 12.00-16.00
Wednesday, September 29, 2021 at 12.30-16.30
Thursday, September 30, 2021 at 13.30-17.30
Friday, October 1, 2021 at 14.30-18.30
Saturday, October 2, 2021 at 16.00-20.00
Friday, October 8, 2021 at 08.45-12.45
Saturday, October 9, 2021 at 09.30-13.30
Sunday, October 10, 2021 at 10.15-14.15
Friday, October 15, 2021 at 15.00-19.00
Friday, October 22, 2021 at 08.45-12.45
Saturday, October 23, 2021 at 09.15-13.15
Sunday, October 24, 2021 at 09.45-13.45
Friday, October 29, 2021 at 13.00-17.00
Saturday, October 30, 2021 at 14.00-18.00
Saturday, November 6, 2021 at 07.30-11.30
Sunday, November 7, 2021 at 08.15-12.15
Saturday, November 27, 2021 at 11.45-15.45
Sunday, November 28, 2021 at 12.30-16.30