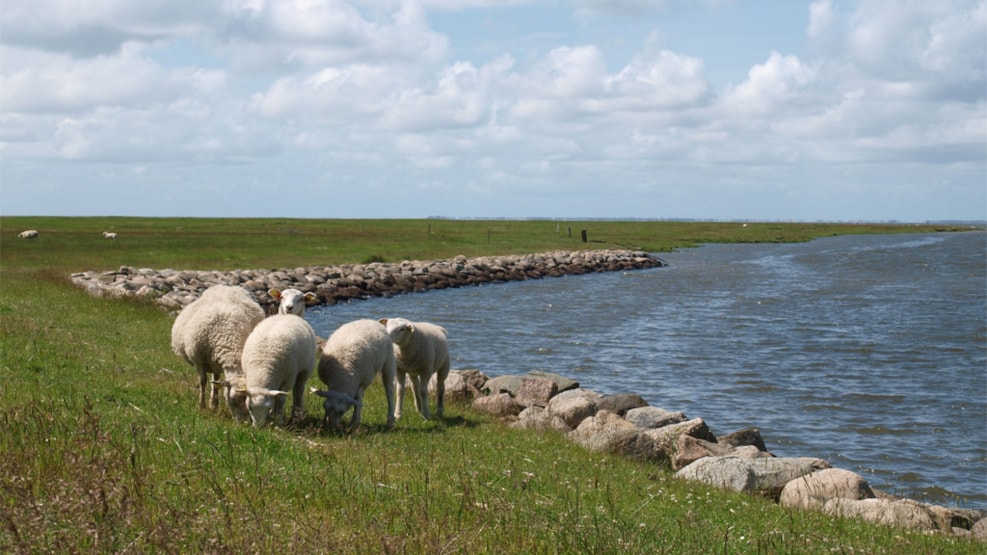 Marsh and Dike Tours near Ribe
Vadehavskysten has a team of knowledgeable and enthusiastic guides, who all year round can be booked to guide tours in Ribe and vicinity.
Marsh and Dike Near Ribe and The West of Southern Jutland are two popular tours where the guide joins you on your bus tour and talks about the history of the area and the magnificent nature. There are a few breaks along the way.
Themes
You can choose between several themes. On request we, of course, help you design your own tour.
Marsh and Dike Near Ribe
Discover the marshland around Ribe. The Guide talks about the beginnings of the marshland, dike construction and the unique area, the Wadden Sea.
Duration 1 1/2 hour.
EUR 131* excl. bus fare.
The West of Southern Jutland
The tour starts in Ribe and goes down along the west coast to Tønder. On the way there are a few breaks, for example, at Mandø Ebbevej and Schackenborg Castle.
Duration 6 hours.
EUR 400* excl. bus fare.
*additional fee after 6 pm and on Sundays EUR 15.