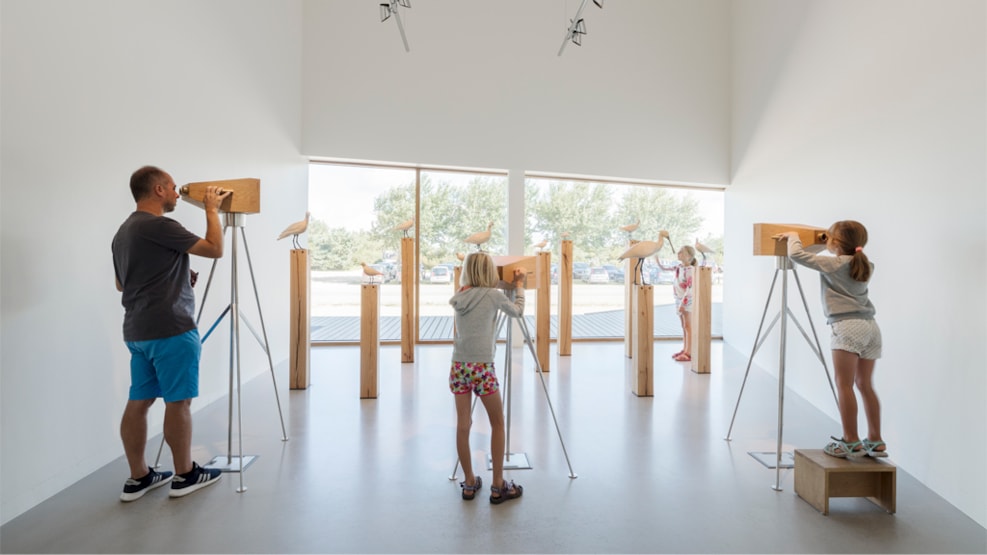 Holiday activities at the Wadden Sea Center
During the winter holidays (week 7) between 10.30am and 2pm, Himmelrummet at the Wadden Sea Center will be packed with activities. Whether you feel like being creative, want to play games or set up experiments, we have something for you.
How does an oyster work? The nature guide will dissect oysters and we will talk about their biology and exciting adaptations. We also look at their ability to filtrate seawater, by setting up simple experiments.
Feeling creative? We have collected a lot of oyster shells that you can draw in and use to make mobiles with. The mobiles can also be decorated with beads and driftwood.
You also have the opportunity to color your own mask with some of the animals you can find on the water.
Would you rather play a game? Try our own version of Ludo (Vudo) or our "fishing pond" which gives you the opportunity to learn about the mudflats in a different way.
If you can't decide which activity sounds most exciting, join them all!
The event is free with purchase of an entrance ticket to the Wadden Sea Center.