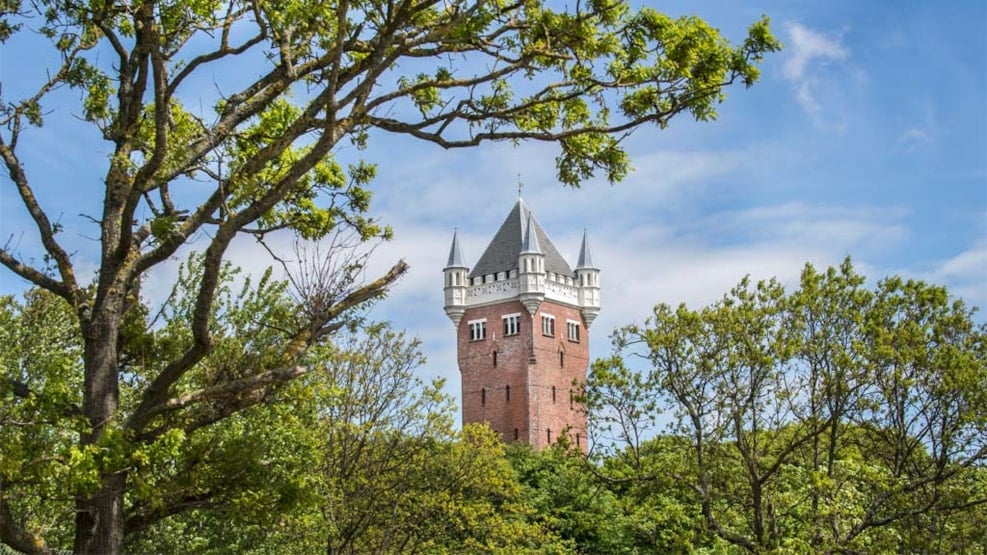 Esbjerg Water Tower - enjoy the view
Enjoy the view from Esbjerg's Water Tower, where in good weather you can see all the way to both Fanø and Ribe.
The water tower was built in 1896-1897 on a burial mound from the Bronze Age on top of the cliff, just above the newly constructed harbor. The Tower was quickly known as Being located on the city's highest point towards the sea, it quickly became known as Esbjerg's landmark.
The architect behind was C.H. Clausen (1866-1941), who has clearly been inspired by a German presentation: Hans Nassau in Nuremberg, whom he has known from concurrent German architectural works.