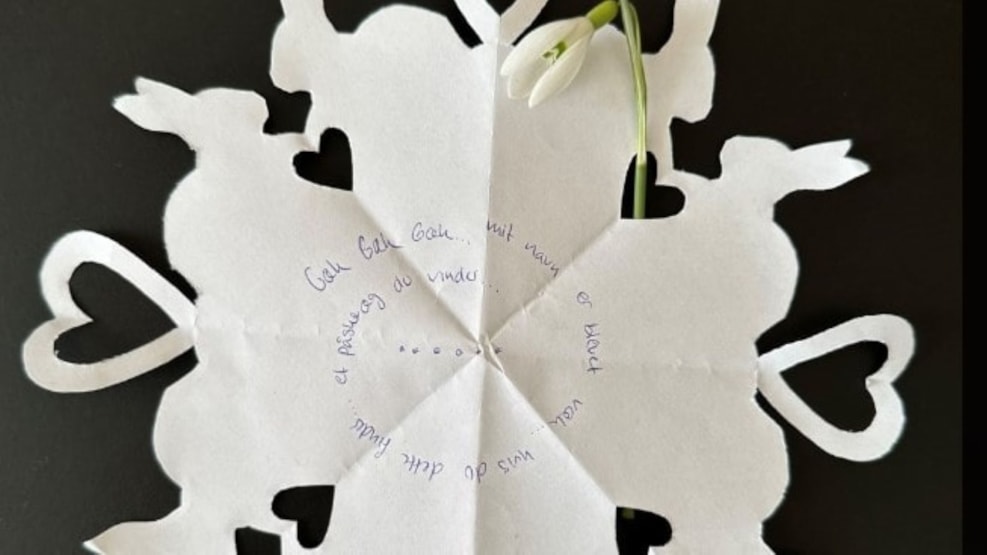 Cut Easter letters
Ready to earn Easter eggs? Cut Easterletters for your family and friends.
Cut Easter letters in the renaissance room
If you want to make a Danish easter letter, cut out a piece of paper beautifully, write a little rhyme and draw a dot for each letter in your name.
If you send an easter letter to someone who doesn't guess it's from you, the person has to give you an Easter egg!
On Tuesday and Wednesday during the Easter week, our nice Renaissance room is filled with paper, scissors, rhymes and patterns, so we can help you cut out beautiful Easter letters.
The more letters you send to friends and families, the more eggs there are to earn, so don't hold back.
Language: Danish, English, gestures, and good humor