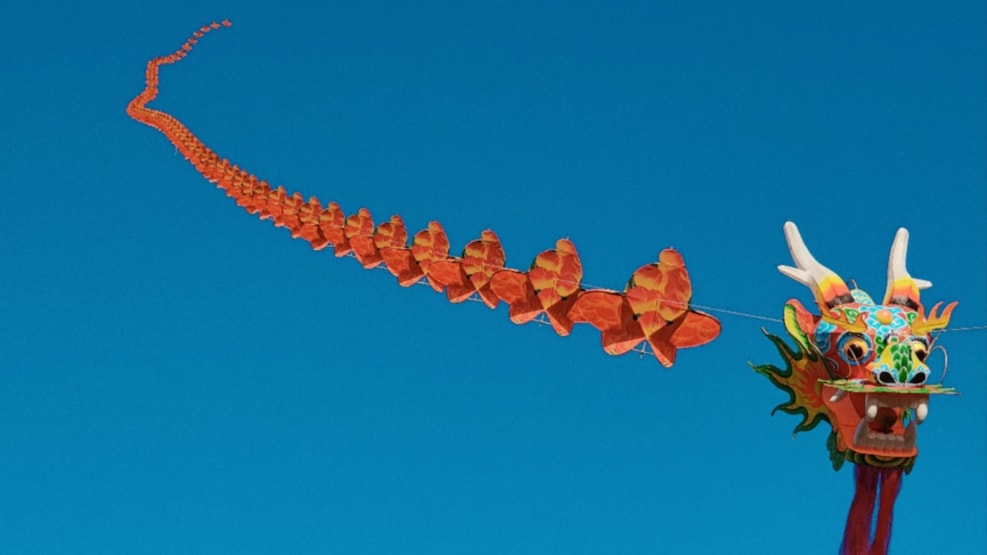 China to Fanø - Chinese Kitefliers
The beach on Fanø is from 11 to 16 June full of chinese kitefliers.
Fanø is a mythical place for kite enthusiasts and the Kite Fliers Meeting is known as the biggest meeting for kite builders in the world. China is the birthplace of kite flying and what is more natural than bringing the 2 together?
Therefore, from 11 to 16 June 2023, Fanø will be visited by 25 of the most prominent kite builders, who will display their fantastic kites on the beach at Fanø Bad.. Kite building is a highly respected craft in China, so it will be a very special experience to see so many gathered on the beach on Fanø to fly their kites.
One of the many highlights will be flying with eagle kites. Flying can take place both indoors and outdoors. It's world-class acrobatics
The kite builders' visit is part of the cultural festival China to Fanø, which also includes a gala show on 11 June with the Chinese artist troupe Zhejiang Arts Group in Fanø Hallen, an exhibition of Chinese kites in the same place, an exhibition of 22 Chinese works of art, on loan from the National Museum.