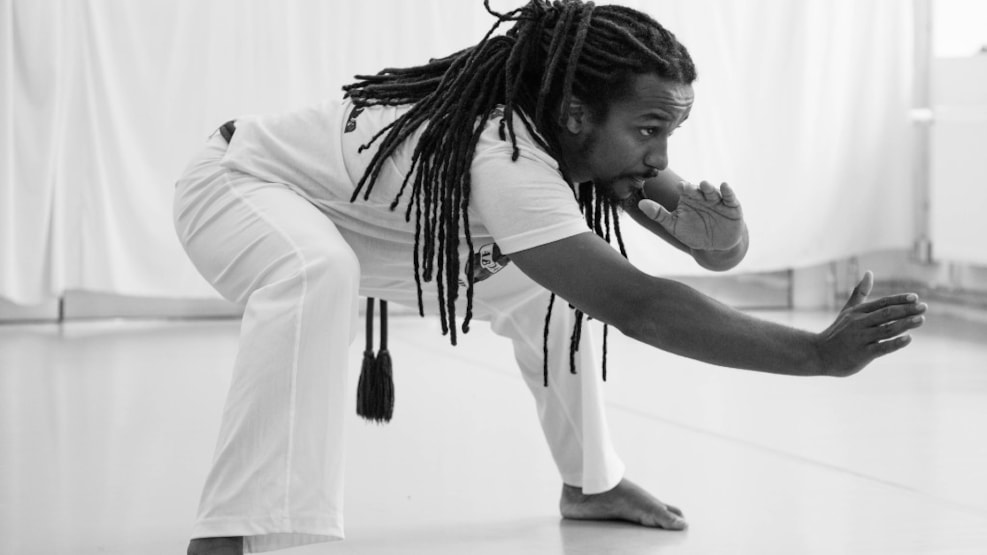 Capoeira Workshop | Club Fanø
CAPOEIRA is a Brazilian movement and martial art that was declared a World Heritage Site by UNESCO in 2014. Its roots lie in the Portuguese colonial period, when capoeira was practiced as a fighting technique disguised as a dance.
Capoeira is trained barefoot and sportswear. Regardless of age, gender, religion or origin, everyone is welcome to join the training, with or without previous experience.
Today, in addition to self-defense, capoeira is primarily used to consciously use one's body. Musical instruments such as the berimbau are played in unison with the acrobatic exercises. The rhythm of the music and the poetic song lyrics influence the respective body language of the capoeiristas. In addition to intercultural skills, the regular training primarily promotes coordination, musculature, endurance and a sense of rhythm. 
LUIZ CARLOS (FUMAÇA) is from São Paulo and has been teaching capoeira for 15 years. In addition to his regular capoeira classes, he has been active in social projects in Brazilian favelas, has led self-defense courses and participates in integration projects. Since 2015 he offers courses for adults, youth and children in Germany.