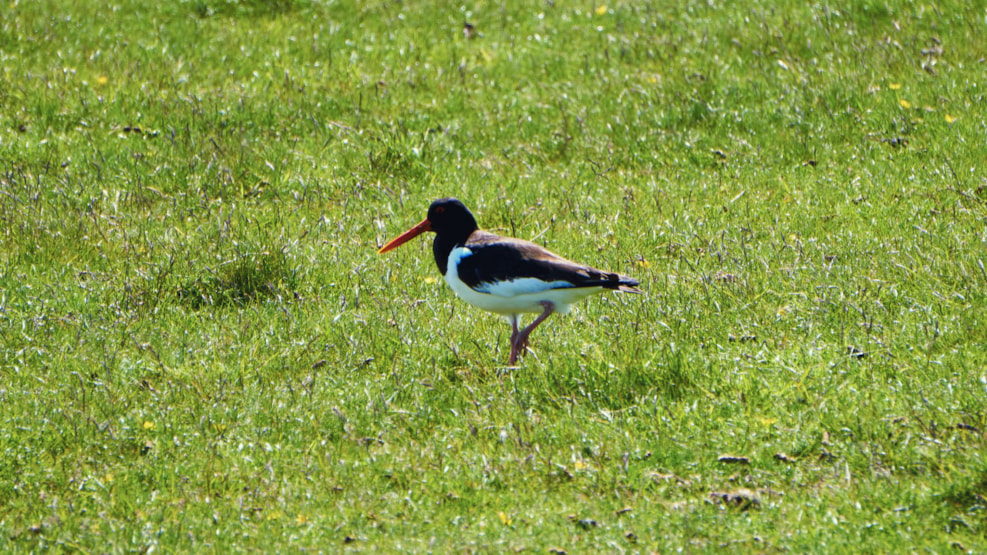 The Bird life of Mandø
Experience the bird populations of the Wadden Sea National Park.
The Wadden Sea National Park is famous for the many migratory birds that visit the area every year. However, many different birds also breed in the Wadden Sea in spring and summer. These can be oystercatchers, redshanks and pied avocets. While we hike half-way around the island of Mandø, we will look for breeding birds in spring and the large, dancing flocks of migrating birds in autumn. 
We will meet up at The Wadden Sea Centre. From here, we take the Tractorbus to Mandø. We will get off at the dike and hike 6 km half way around the island. During the hike we will stop and look for birds, while the nature interpreter tells about the Wadden Sea, the National Park, the World Heritage and the life on Mandø. We will end the tour in the village of Mandø, where we will enjoy a cup of coffee and cake before we take the Tractorbus back to the Wadden Sea Centre.
Maybe bring a snack, som water and binoculars for the tour.
Price
Adults: 250 DKK
The fee for the Tractorbus, coffee and cake are included in the price.